The hype surrounding the recent release of Mario Kart Live: Home Circuit is well-deserved. How fun is it that you can now set up tracks in your own home, and through the use of augmented reality, can bring your in-home course to life on your screen? With the holiday season now in full-swing, consider yourself lucky if you can find one!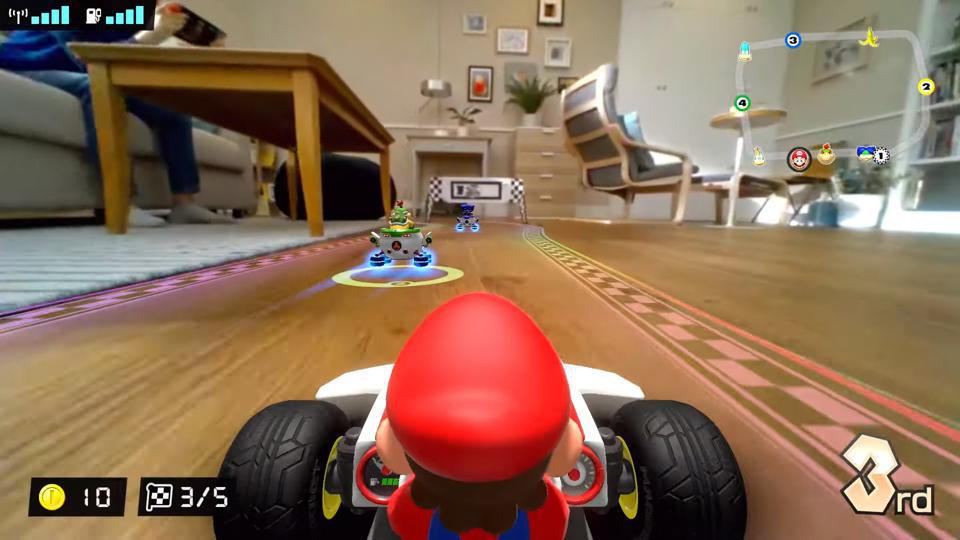 This infographic from Select Car takes a look at the evolution of the series from 1992 through today, featuring nearly 30 years of chaotic racing! It includes details on the Mario Kart games from the Nintendo 64, Nintendo Wii, Nintendo Switch, and more.

The Mario Kart series as a whole has a pretty storied history, with the first game, appropriately titled "Super Mario Kart," was released on the Super Nintendo Entertainment System (SNES) back in 1992. Today's games in the series boast huge rosters of racers, but this classic featured eight different racers at the time: Mario, Luigi, Princess Peach, Toad, Yoshi, Bowser, Donkey Kong Jr., and Koopa Troopa. While it was an extremely limited video game as far as today's standards go, it's still a classic, and helped launch the road to the cool releases in the series today!
Click below to view the full-size infographic

While this infographic doesn't include details on every single game within the Mario Kart series, it's no question that it certainly features the best of the bunch. What's been your favorite game in the Mario Kart series, and who's your go-to racer? The series continues to bring fun to those who play it, and the new Mario Kart Live: Home Circuit is definitely worth checking out… if you can find it!