Summer seems like a wonderful time to admire some fantastical flora! For this round of Let's Admire, we are taking a stroll through the otherworldly gardens of artist's minds. Reddit.com's r/ImaginaryFlora is a "subreddit for the sharing of all non-photographic artwork depicting flowers and other plant life and fungi, with a focus on the imaginary. Surreal works are highly encouraged, but all artwork is welcome." We hope these Reddit masterpieces plant seeds of creativity and cultivate a smile!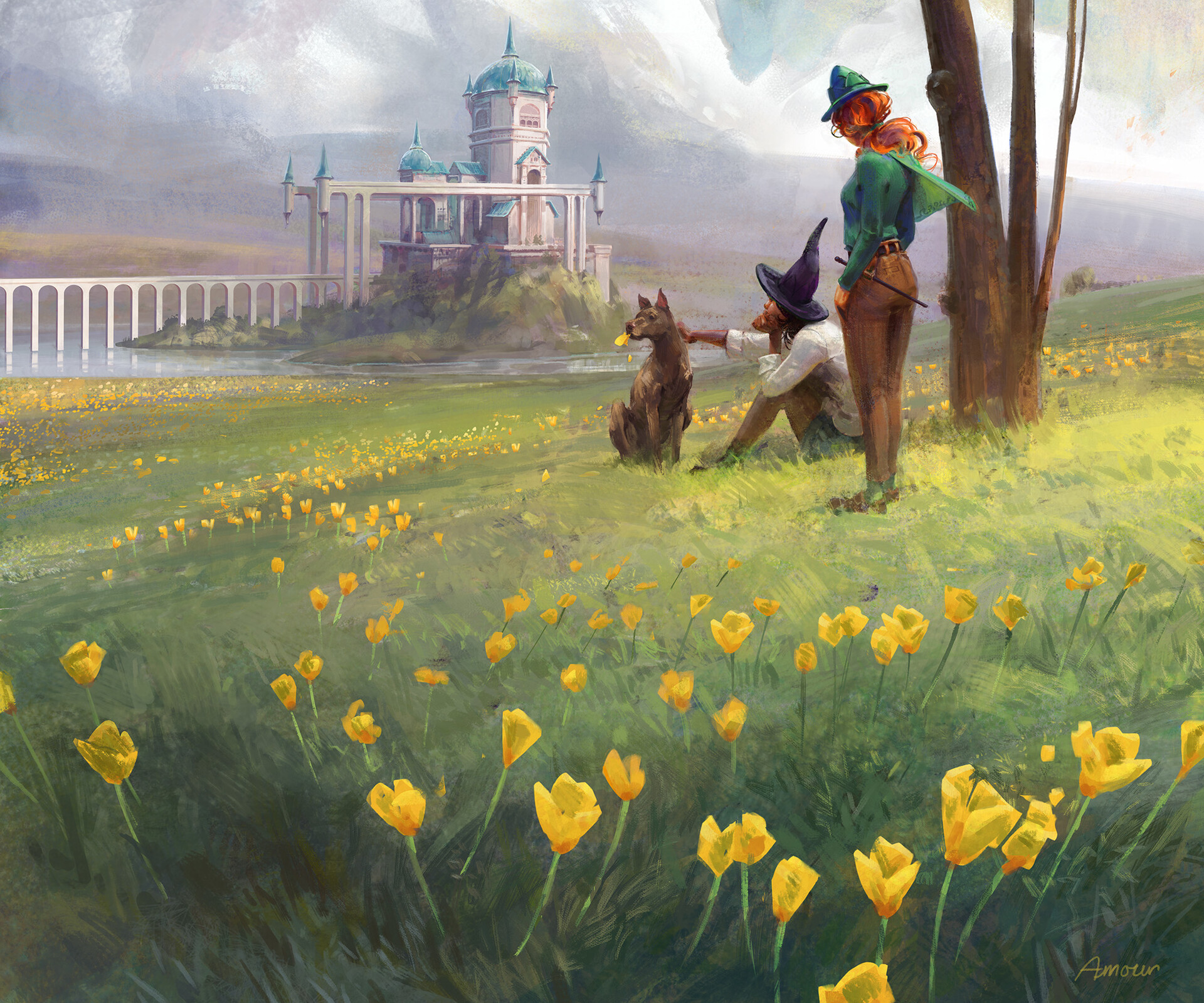 Artist: Martin Mottet
Posted by: Blood-n-Cheese
Martin Mottet is a professional illustrator, concept artist, and educator who works in board games and tabletop RPGs. One of his clients is Wizards of the Coast, the producer of Magic: The Gathering cards. Be sure to check out his awe-inspiring portfolio – he has created many striking worlds and characters. Here's another mystical flora-filled gem from him: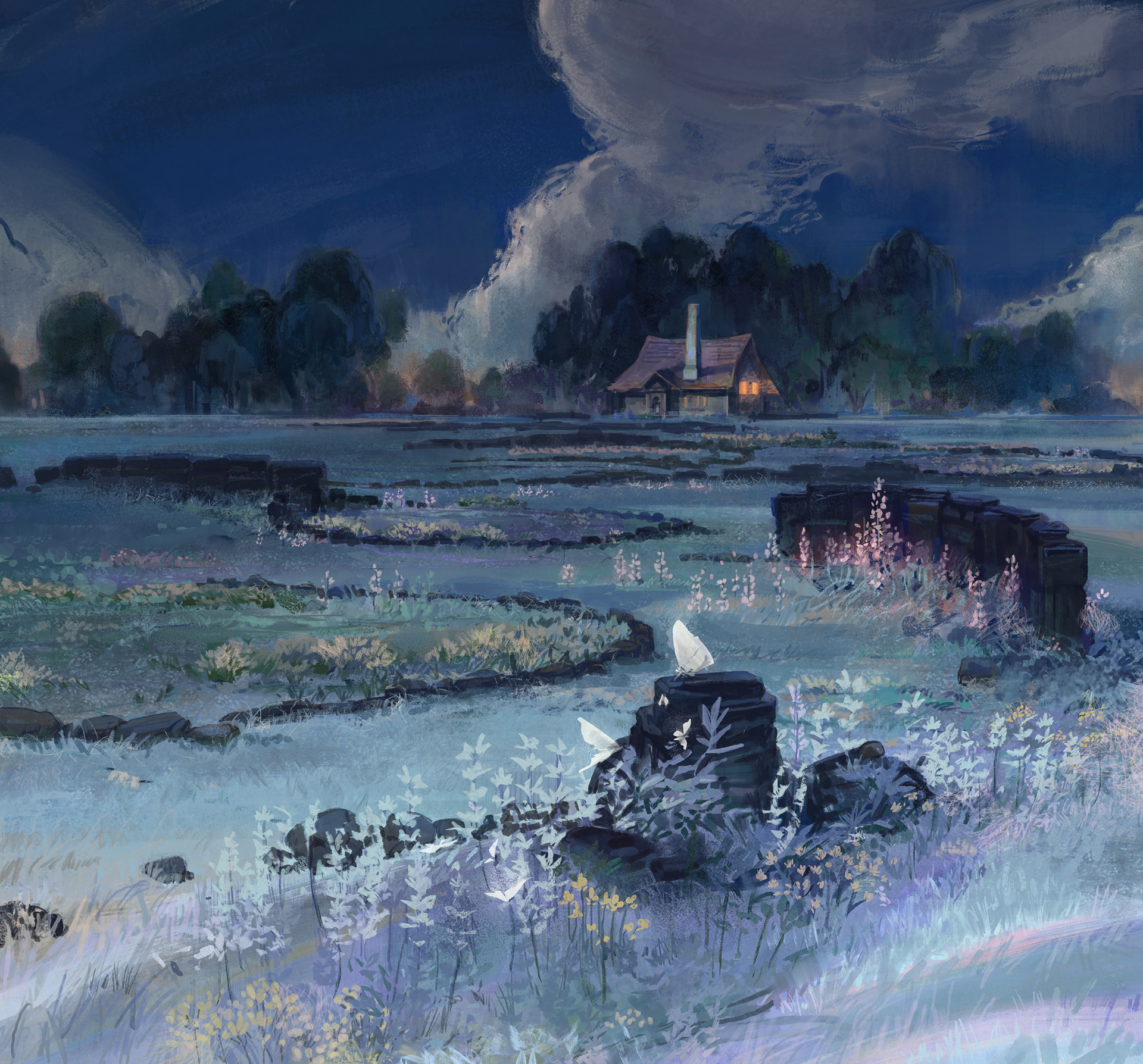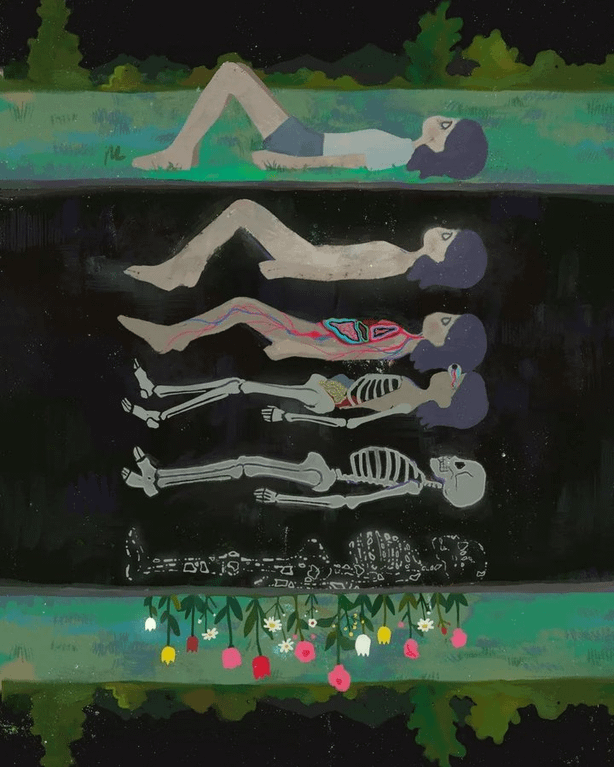 Artist: mememe
Posted by: shesaidshutup
If you died and became a flower, what flower do you think you would be? Although this is macabre, it is oddly comforting in a way. I love the last stage before the flowers because it is ambiguous – did they become a fossil? Did they become data in the grand simulation? Did they become powerful, ancient ruins that are the formula for life?
You can buy the print here!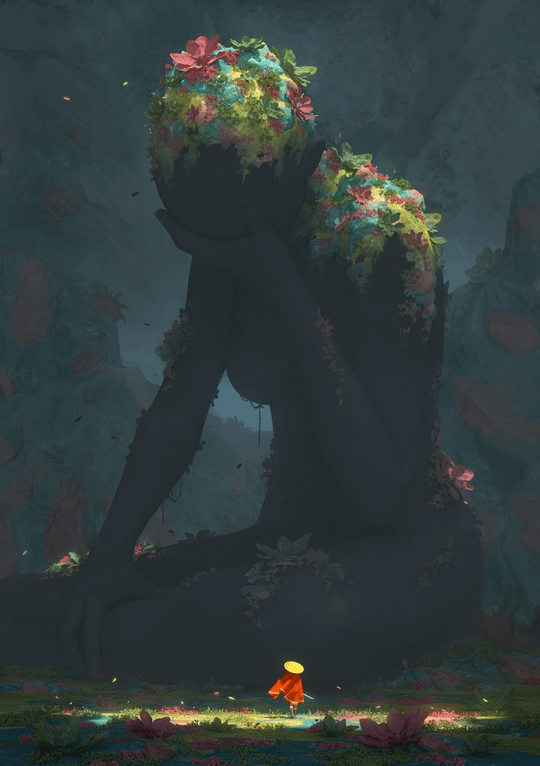 Artist: Tomislav Jagnjic
Posted by: Misanthropy3000
This artist actually made his debut in our Let's Admire series in Let's Admire the Top 5 Posts of r/ImaginaryMindscapes. Although I love the piece featured in that post, I love this one even more. There is so much to interpret here. Is that crimson-clad figure approaching with ill-intent? Is that Mother Earth struggling to forgive humanity for the destruction it has wrought? I would love a print of this piece.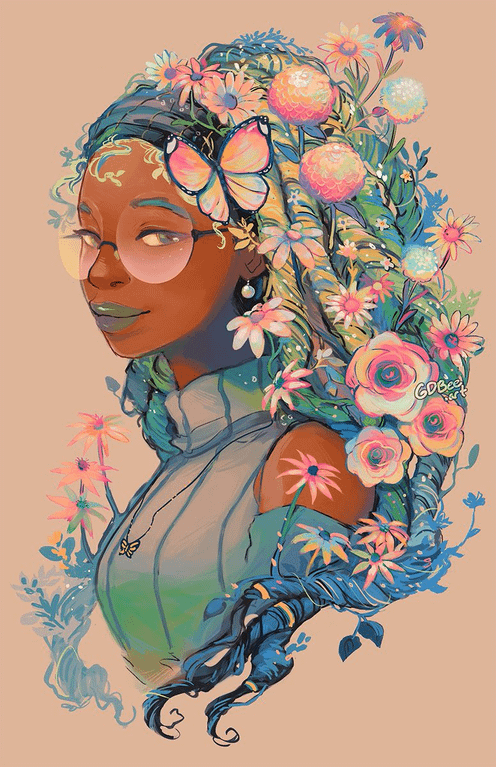 Artist: Geneva Bowers
Posted by: Henry-Cavills-Butt
This is so vibrant and refreshing! Her tresses are a trellis for nature's treasures! Try to say that ten times fast. Be sure to browse through the artist's page – there are so many technicolor triumphs. Here's another one featuring flowers: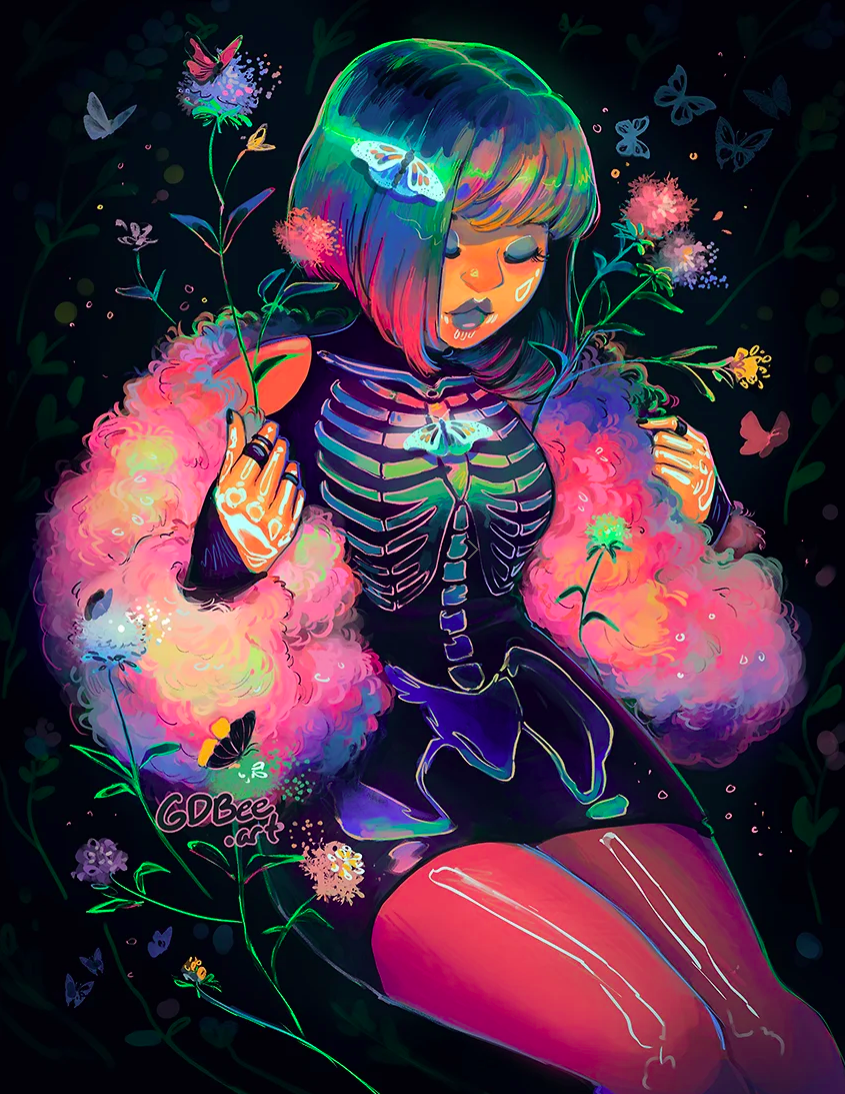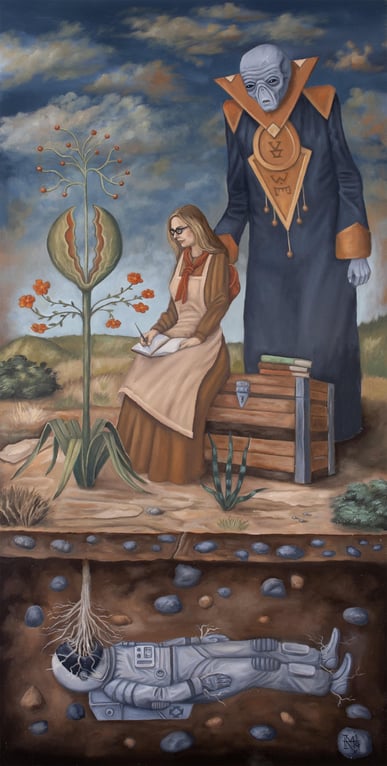 Artist: Mark Rogers
Posted by: YanniRotten
Whoa, what's the meaning behind this? The artist has written about the lore on his website: "According to the Zeta Reticulan Grays (who rarely should be trusted) the inhaled pollen of the unusual Teesborgs plant or "Telepathy Flower" produces a temporary but extreme enhancement of all psychic facilities, placing the user into a deep trance state in which advanced mental communication is easily possible….even with beings on other planets." You can read the rest here. Cue the X-Files theme!