With lovely weather upon us, one of my favorite things to do is wander around cites in search of street art. I just love the brilliant, creative ways that artist blend their work into urban surroundings, breathing life and color into the drabness of routine. It is a testament of the indestructible human desire to make the world around them beautiful. Let's take a stroll through the "streets" of Reddit and admire the masterpieces found in r/StreetArt! Keep in mind that the users posting these may not be the actual artists – I will try my best to find the actual artists as well.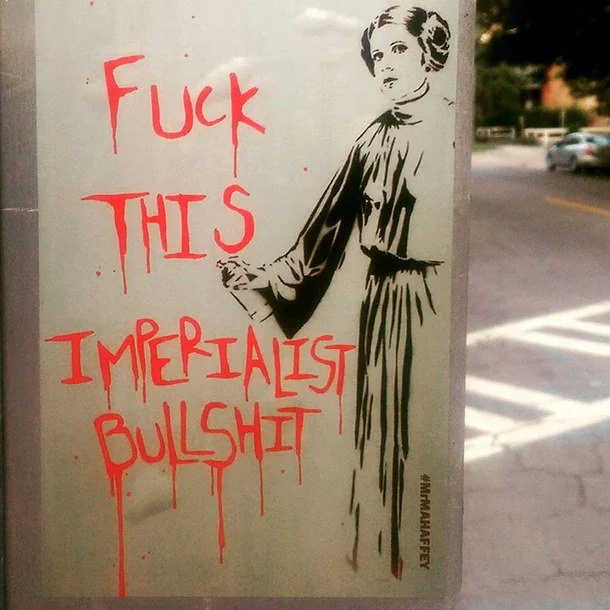 Artist: MrMahaffey
Posted by: dittidot
The Force is strong with this one! Love the sentiment – you can buy a copy of the original graffiti art on canvas from the artist's Etsy shop, which I linked above.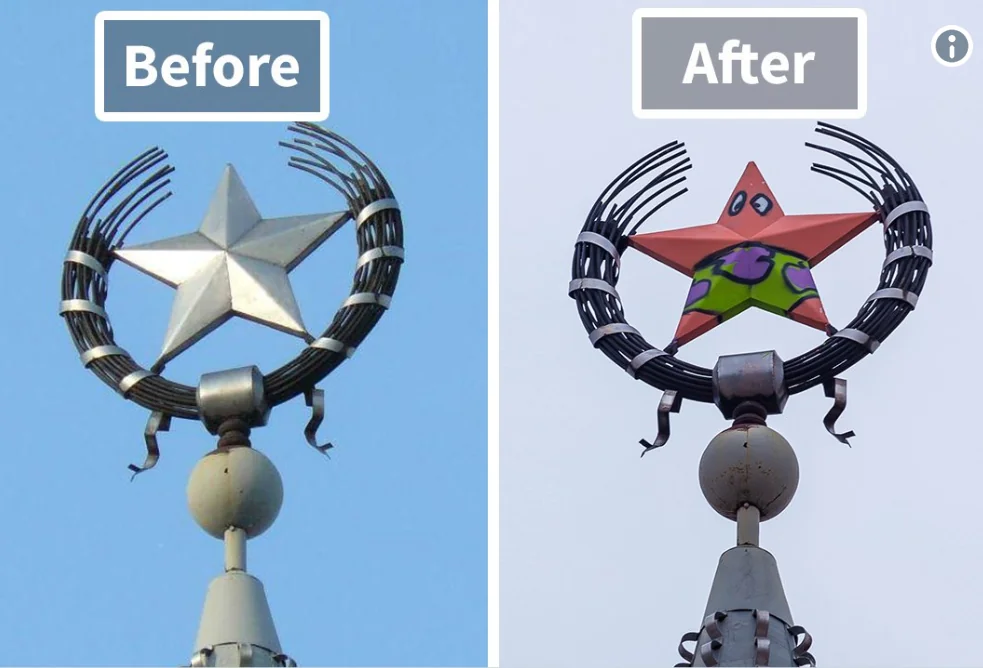 The top comment says, "That is equal part amazing and dangerous." This is fantastic. The world needs more Patrick. One of the comments states that this is located in Voronezh, so I did some investigating to find this news article. According to Voronezh Department of Internal Affairs representative Natalia Kulikova, it would cost the city around 100,000 rubies (or $1,500 US dollars) to restore the star, so local authorities were seeking out the culprit to make them foot the bill.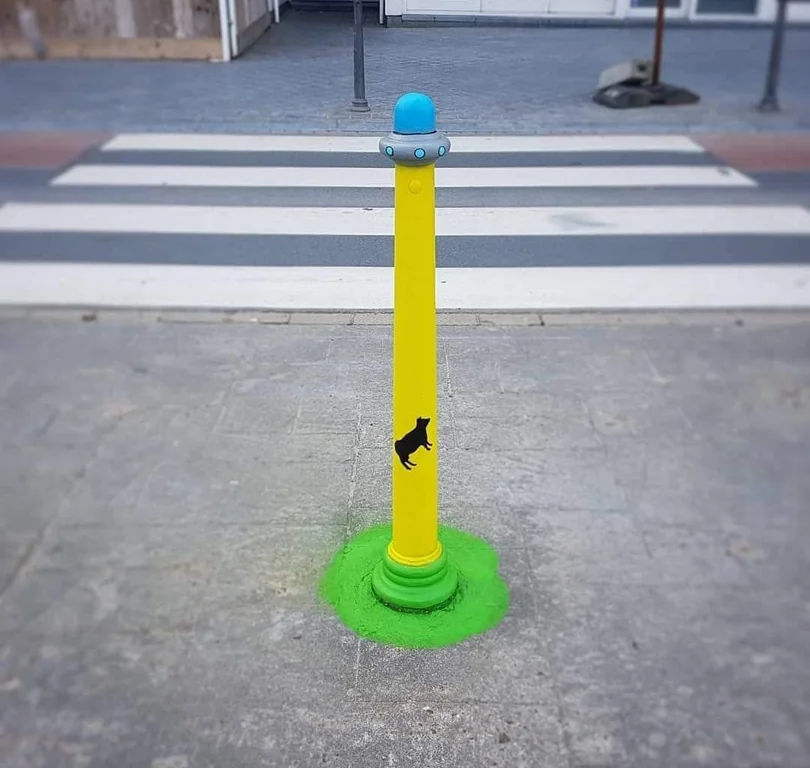 Artist: Oakoak
Posted by: Fanamaru
I love street art that spices up ordinary, everyday objects! A gander through the artist's Instagram shows that they are a master of clever, thought-provoking placement.
Posted by: steeplebob
Honestly I am in awe that the artist created such a striking face with just a hammer. This is actually NOT vandalism (hurray!) but an intentional art installation called D E F E K T by Pierre-Alain Münger and Simon Berger at Artstübli, a contemporary art museum in Basel, Switzerland. You can watch a video of how the process works here.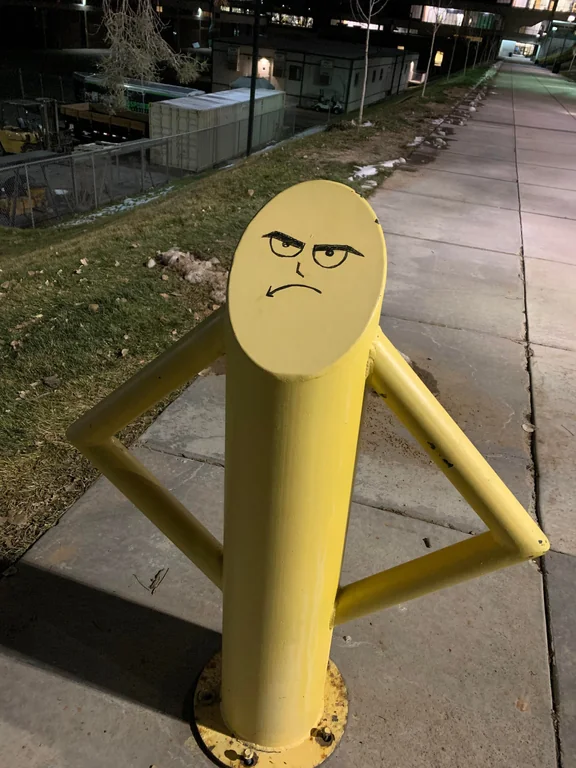 Posted by: littlebutmean
Looks oddly familiar!