We are back for another round of Let's Admire! This time, we are slicing into gorgeous, creative decorated cakes. As a big fan of The Great British Bake Off, I am especially excited for this one! I guess you could say I am deeply fondant of beautiful bakes. Without further ado, let's get whisked away by Reddit talent from r/CakeDecorating: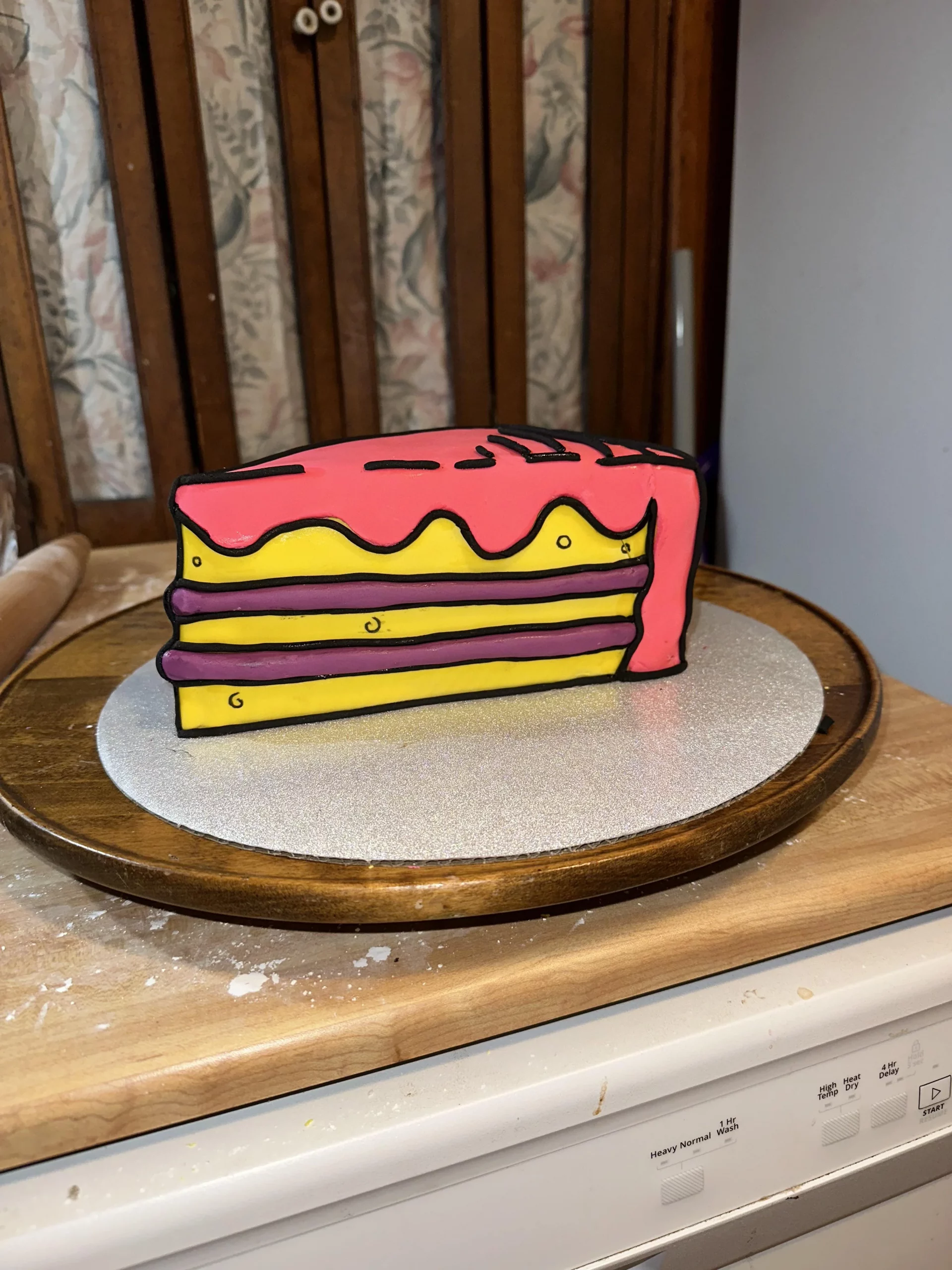 Artist: bluemanestudios
Wow, this one is just mind-boggling! One of the top comments says: "My brain wants to see this as a forced perspective enamel pin rather than actual cake; you nailed the illusion". I could not agree more! Here it is looking like a cartoon come to life in the fridge: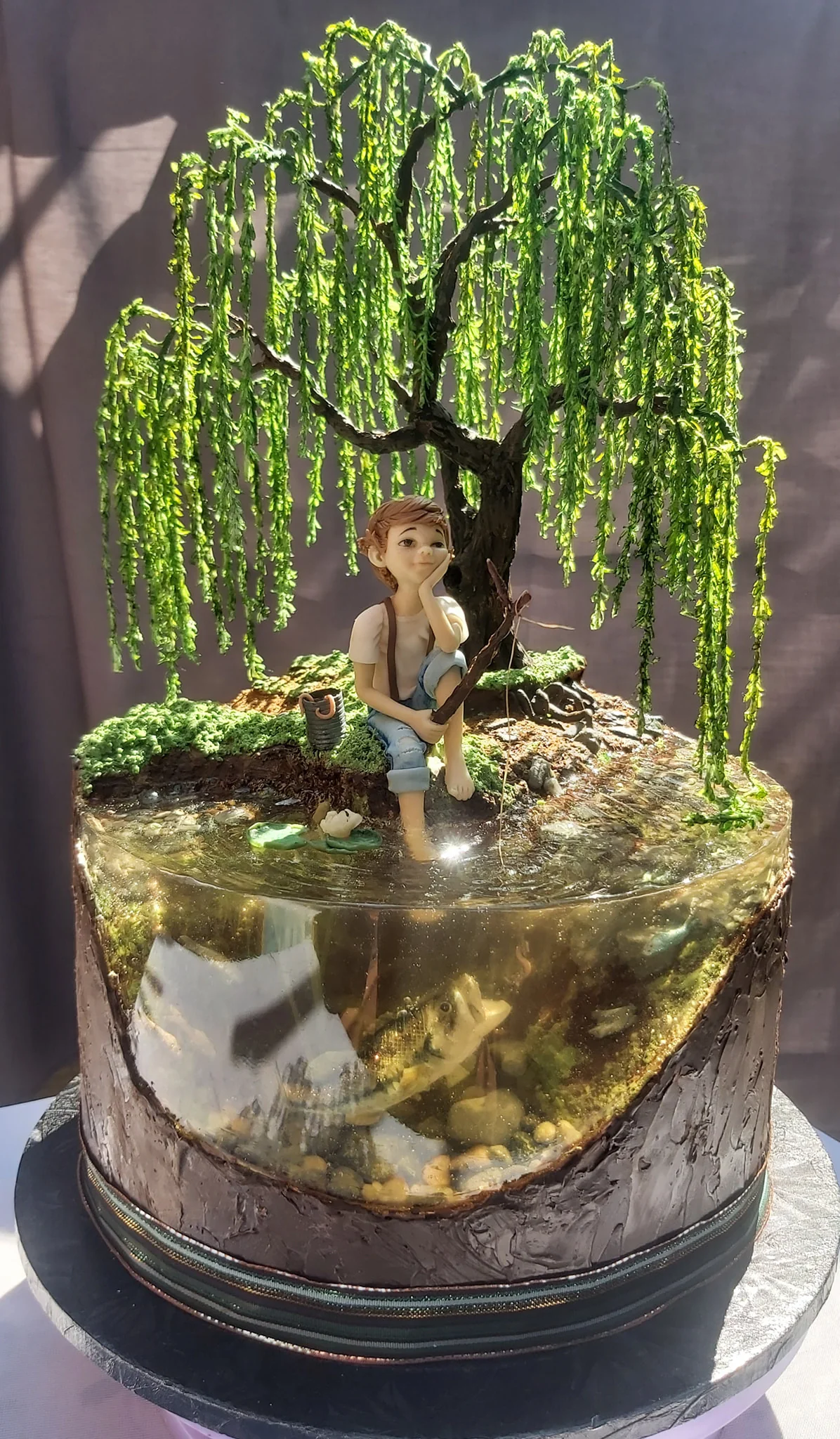 Artist: Retha_Joubert_Studio
This is absolutely marvelous, I am honestly in awe. The top comment says it all: "Every time I look, I see another magical detail. The leaf that has fallen on his head, the worms wriggling out of the can, the contentment on his face moments before the big catch … This cake is a moment captured in time." Take a look at the ripple effect: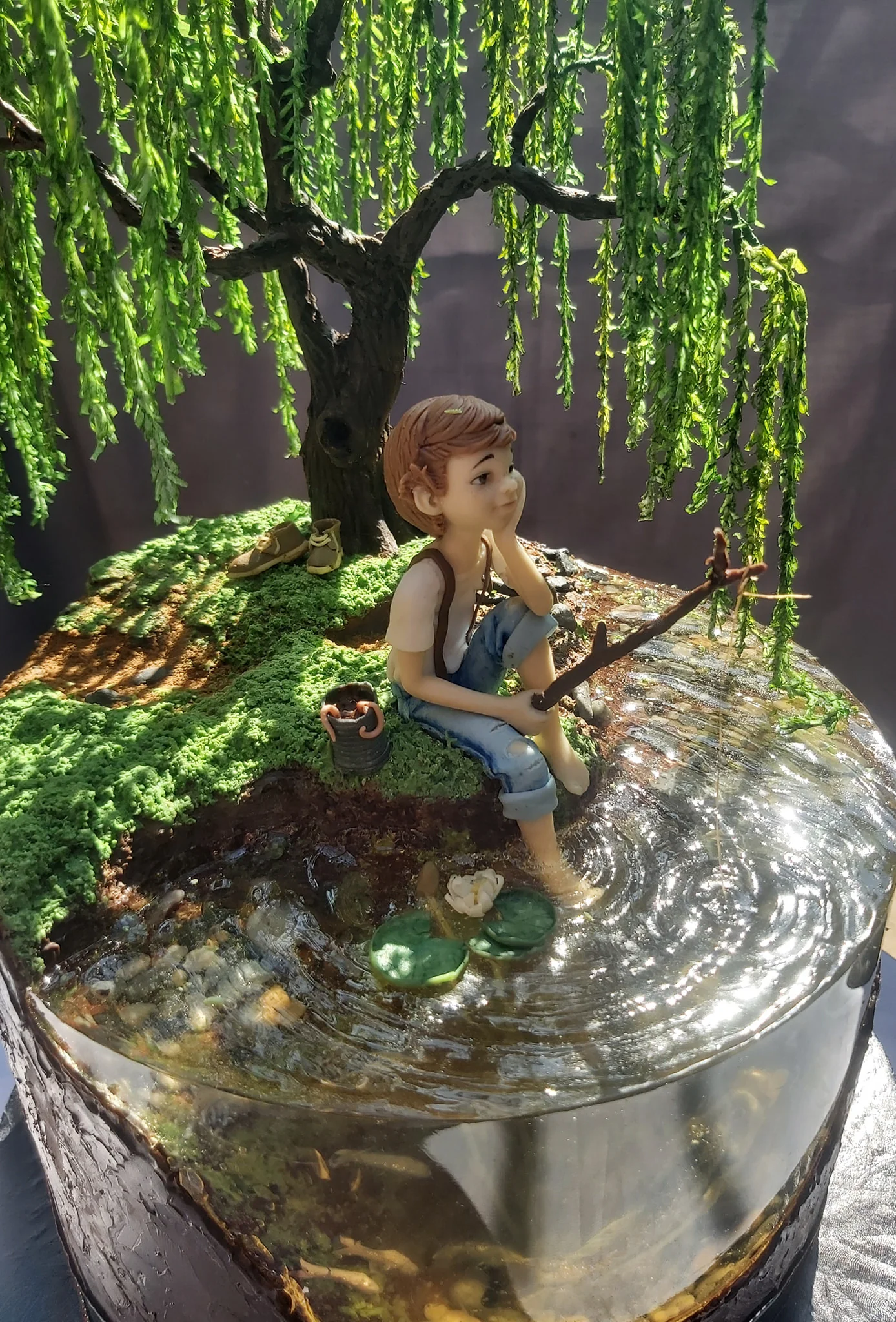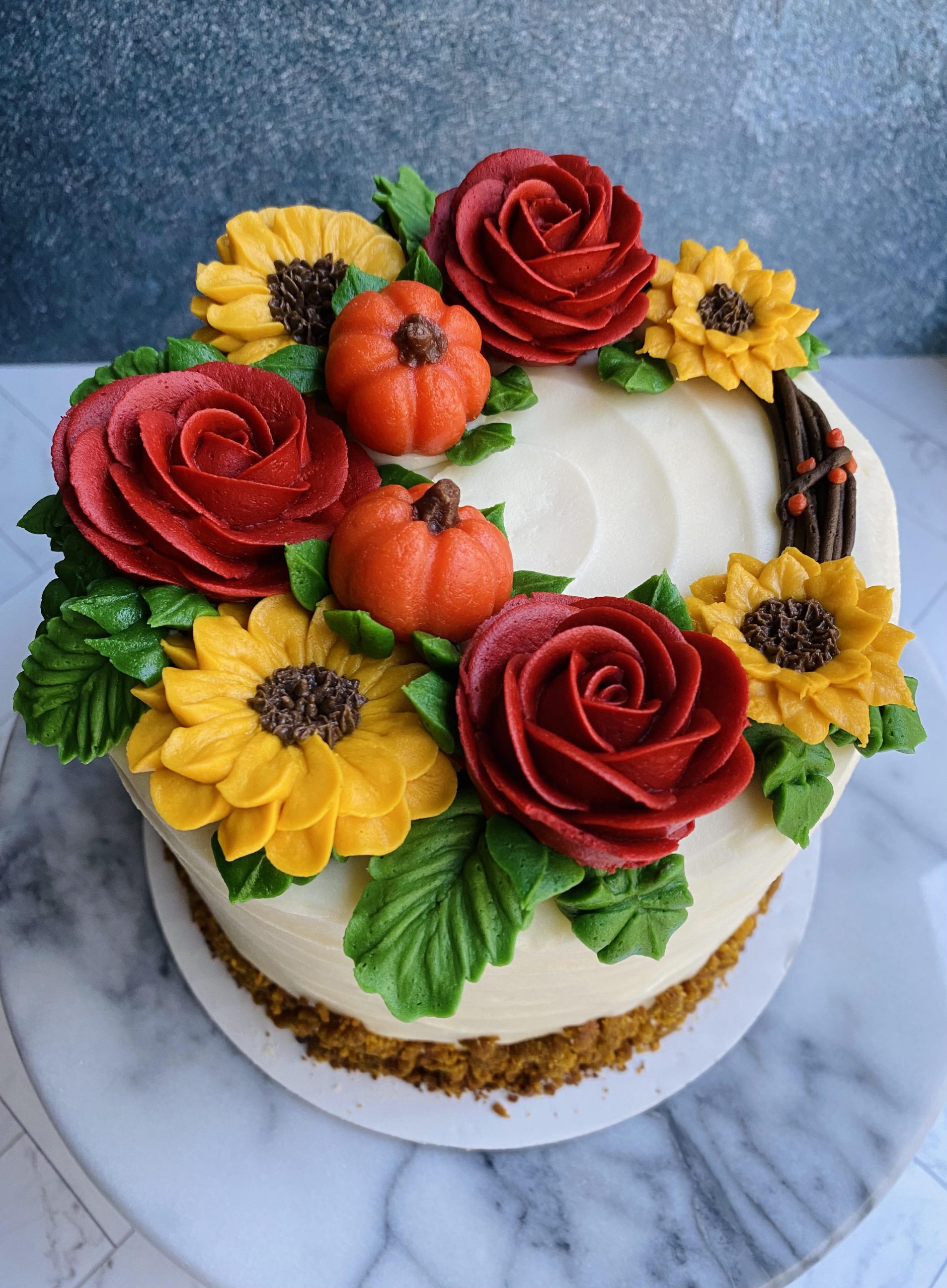 Artist: Cakesandmountains
I am in love with the center of the sunflowers. The flavors sound delightful too: "6" pumpkin layer cake iced with cream cheese buttercream and filled with spiced chai buttercream. All Sugar and Sparrow recipes." I am so glad it is summer but I would not turn down this slice of Fall!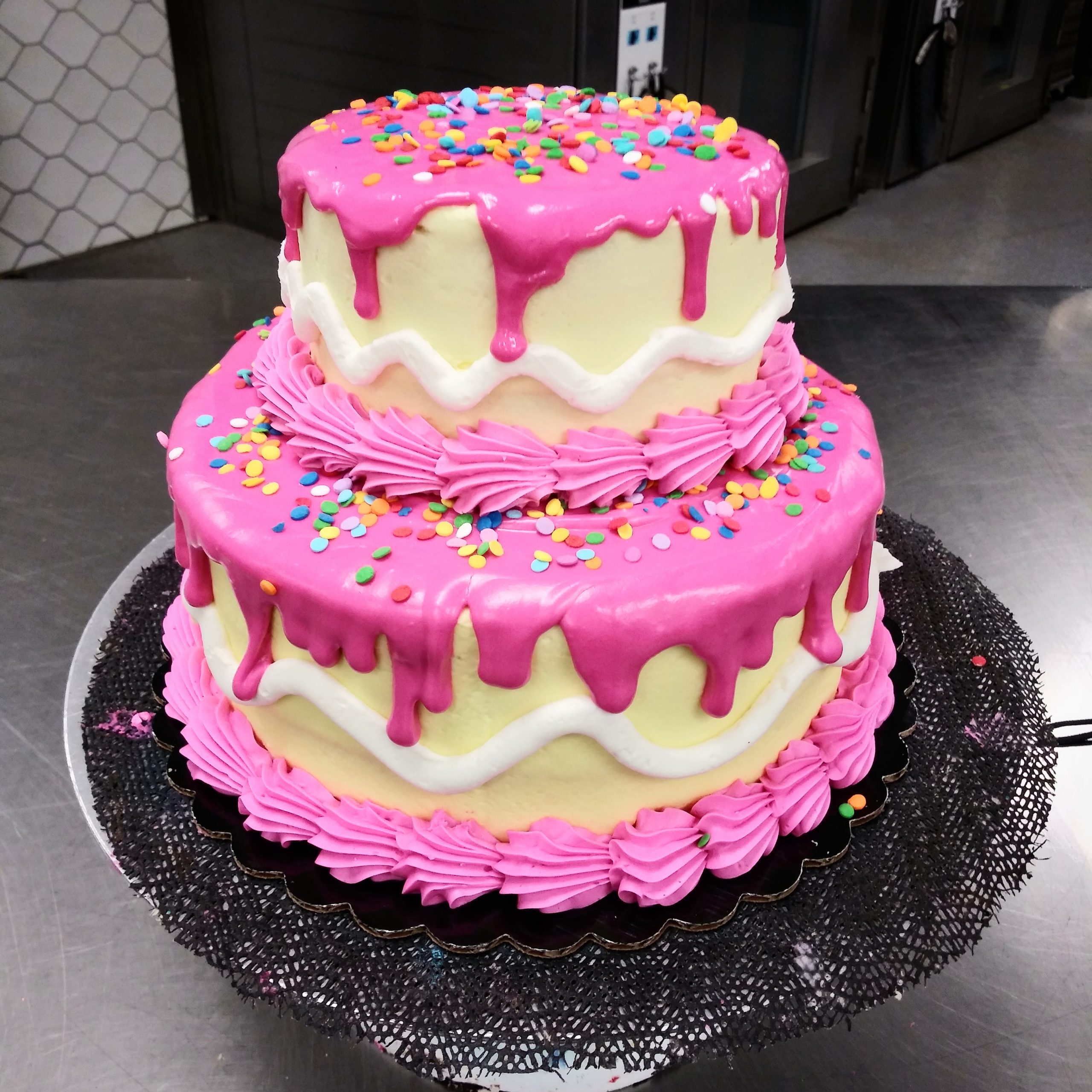 Artist: savvygee13
This is so fun and nostalgic, plus it looks delicious! It captures the essence of birthday joy and simpler times.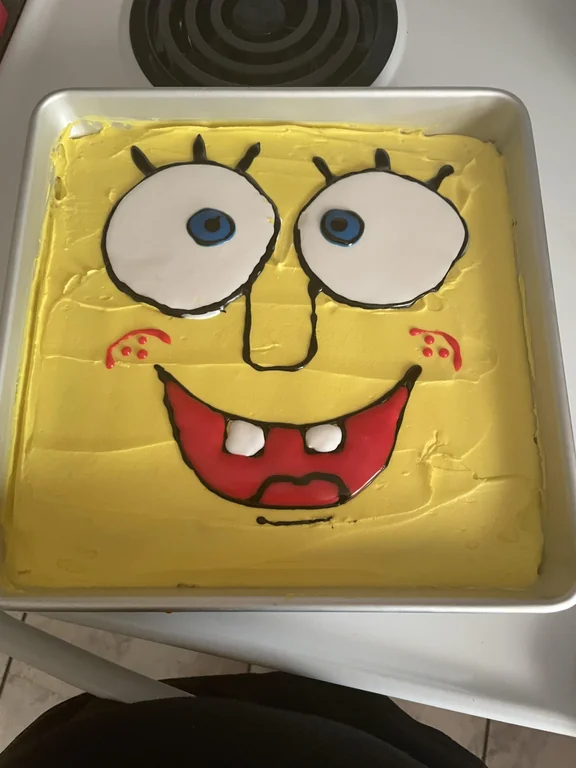 Artist: Unknown
Unfortunately the original poster's Reddit account was deleted, but this deserves a shout out for sure! It is exceptional especially for the baker's first time and I am sure their son was delighted. "I'm ready! I'm ready! I'm ready!" to eat this cake!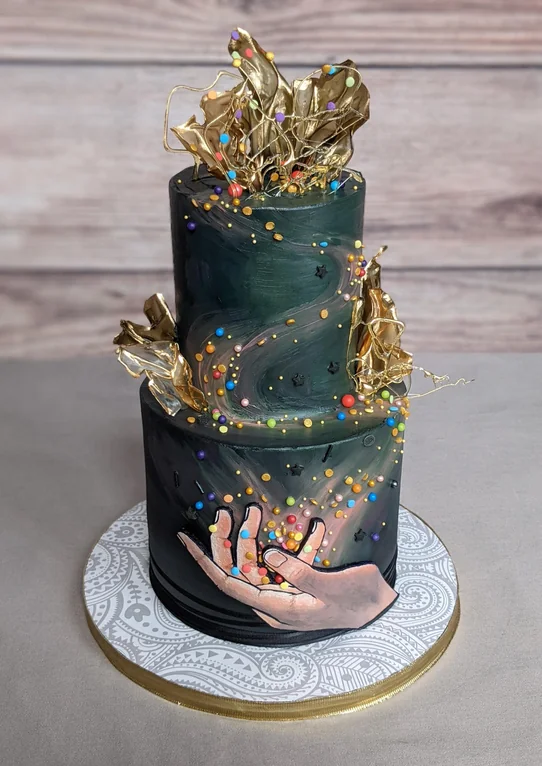 Artist: DearCakeGods
I had to share this one because it is my favorite at the "Reddit bakery"! This is so ethereal and unique. I love the diverse bunch of sprinkles! Magical.