We all have that one friend who is fascinated by serial killers, listens to creepy podcasts on their daily commute, and can be found obsessively watching true crime series every weekend. Or, if you're anything like me, it's you that's hooked on murder mysteries. These creepy gifts will get the true crime aficionado in your life screaming with happiness!
SSDGM Hoodie ($50)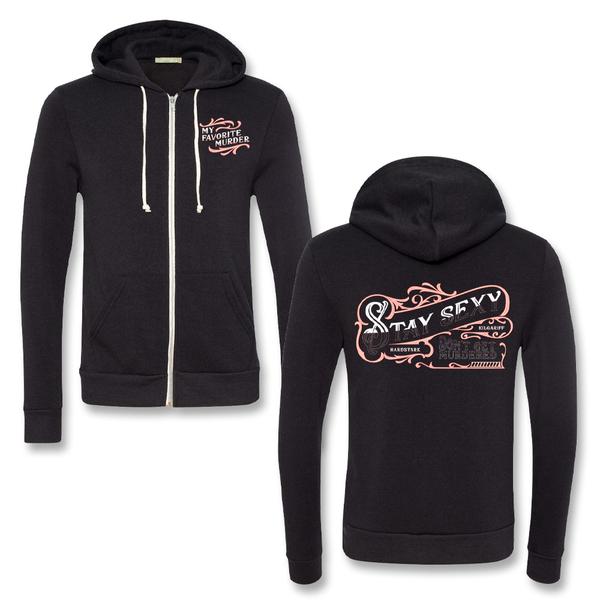 It's probably safe to assume that most true crime-obsessed people listen to My Favorite Murder, the wildly popular podcast hosted by Karen Kilgariff and Georgia Hardstark (even if it didn't make Eva Finch's list of true crime podcasts). What better way to show their love of murder by sporting the famous slogan of the show?
True Crime & Wine glass ($18.99)
Wine and true crime shows: a match made in binge-watching heaven.
I'll be Gone in the Dark by Michelle McNamara ($15.37)
This infamous book about the Golden State Killer was the baby of author Michelle McNamara, and it spent 15 weeks on The New York Times Best Seller list. It's a fascinating tale that any true crime junkie will want to take a deep dive into.
Serial killer playing cards ($20)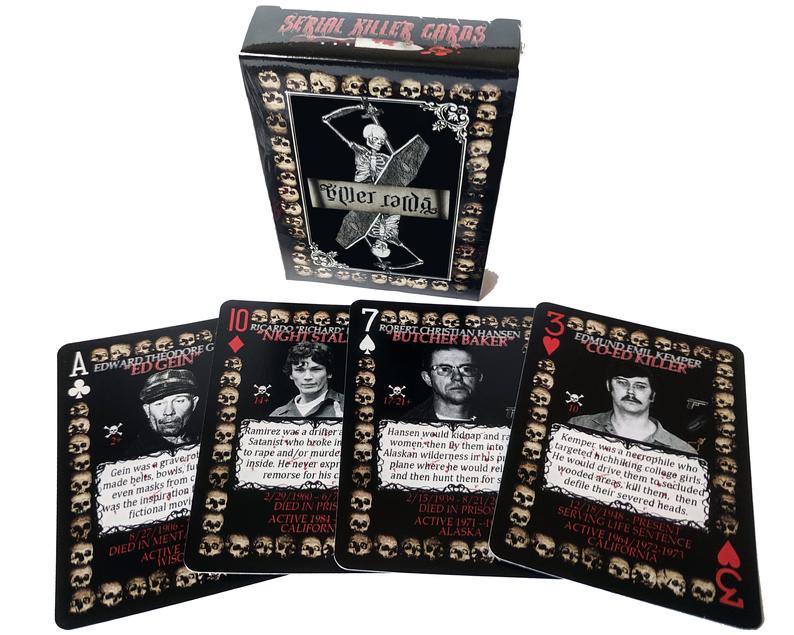 I can think of no better way to pass the time than playing cards while reading up on famous serial killers.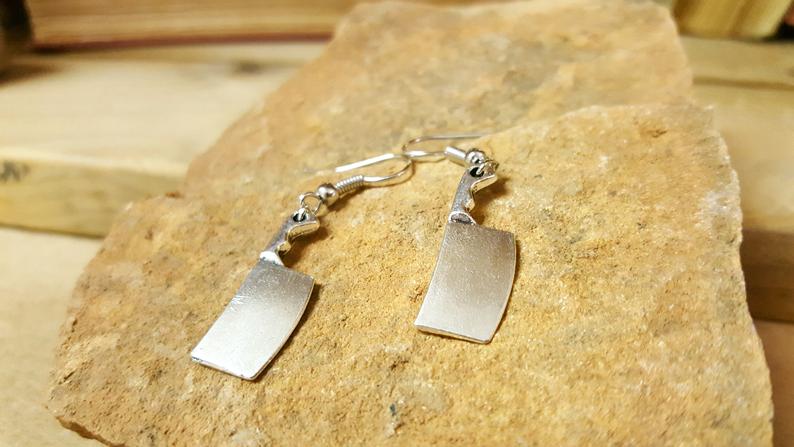 These adorably unsettling earrings will be just the right thing to wear when they want people to wonder if they really like true crime or if they're actually a psychopath.
Calendar of Murder ($20.44)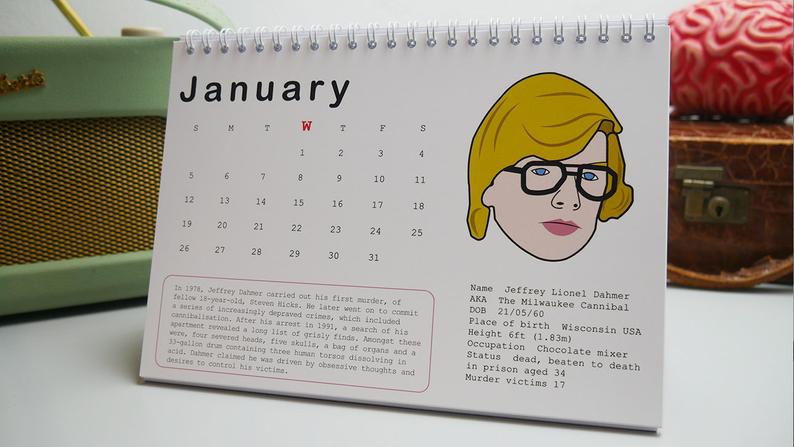 Anyone would be thrilled to death to flip a new page in this sinister desk calendar.
Hunt a Killer subscription box ($165 for full season)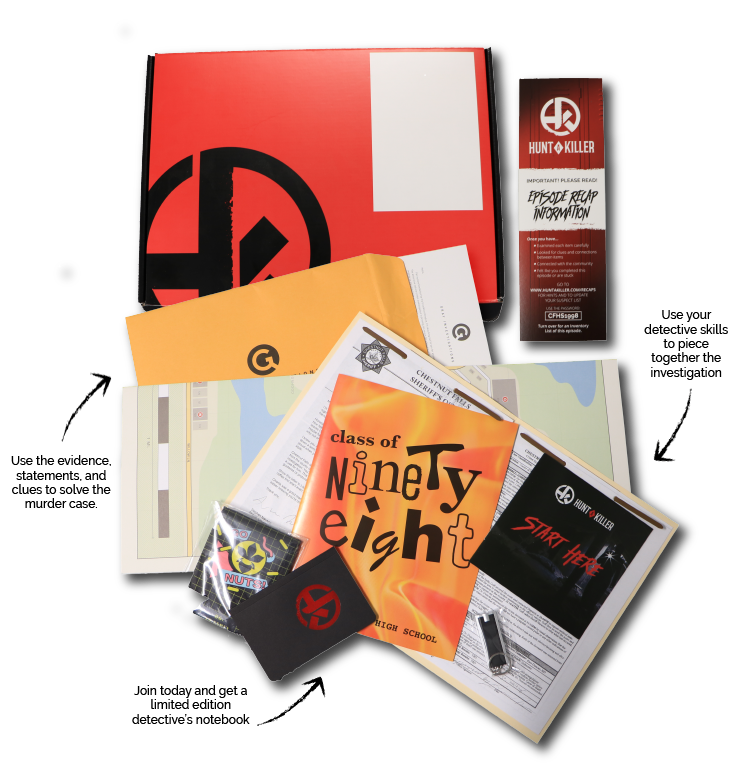 It's a true crime lover's dream to dive into clues and solve mysteries on their own. This cool murder mystery subscription box lets them experience the rush of investigating a murderer while in the safety and comfort of their own home.
Zodiac Killer Cipher tote bag ($20.21)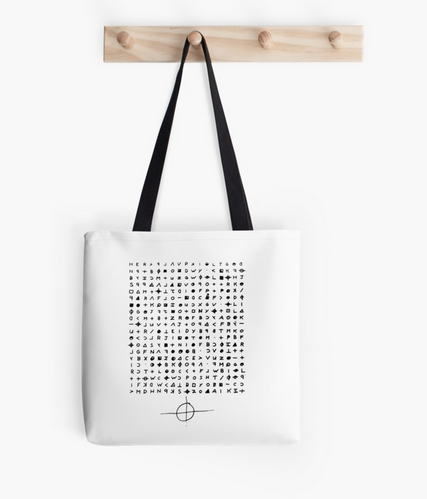 The Zodiac Killer (who remains unknown to this day) used cryptic symbols in letters he sent to journalists in Northern California to boast about his crimes and taunt the police. See if your friend can crack the code by studying this tote bag.
A ticket to CrimeCon Orlando ($259)
The holy grail of true crime meetups. Your loved one will be able to swap conspiracy theories with other crime-obsessed people and learn about the newest TV shows and documentaries headed their way.
Serial Killers Big Kid's Coloring Book ($7.92)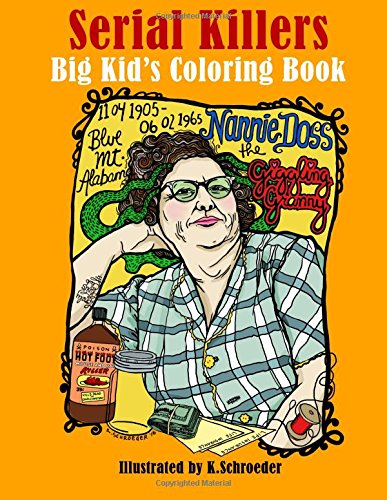 Coloring can be so relaxing, especially when coloring in the faces of notorious serial killers.
What are you getting your true crime-loving friends and family this year? Let us know in the comments!