From Marvel to magical to monstrous, here's some of the top upcoming movies 2018 has to offer us. The major movies coming out in 2018 include reboots, sequels, and revisits to classic franchises like Harry Potter, The Avengers, Mary Poppins, Deadpool, Predator, Fifty Shades, and Jurassic Park, but there are quite a few lesser-known franchises and film adaptations of big books that might come to rule movies in 2018. "List a few of them?" you ask? Well, we think Oprah's going to rule in A Wrinkle in Time and Spielberg's Ready Player One will be the film 80s nerds were hoping for. Out of the other 2018 films to look forward to, we're also hoping to have fun with some original screenplays, like that off A Quiet Place in April and the super-cool Alita: Battle Angel in July.
Without further adieu, here's our big list of 2018 movies to watch out for:
January
Maze Runner: The Death Cure
January 26, 2018
A sequel in a popular dystopian YA series, this film features a riskier mission through a labyrinth.
Insidious: The Last Key
January 5, 2018
This is the fourth installment in the horror series Insidious and follows the events of the previous film.
The Post
January 12, 2018
Blowing open a massive government coverup depends on the partnership between an editor (Tom Hanks) and the first female publisher of an American newspaper (Meryl Streep). Look at that cast!
The Commuter
January 12, 2018
We just want to know who took Liam Nielson's child this time.
Proud Mary
January 12, 2018
An assassin played by Taraji P. Henson meets a young boy, and her path goes awry.
February
Black Panther
February 16, 2018
The king of Wakanda takes his place on the throne as one of Marvel's most important characters finally enters the scene in his debut film.
Cloverfield Movie
February 2, 2018
[Trailer not yet released.]
A particle accelerator produced some unexpected results and astronauts have found themselves isolated.
Fifty Shades Freed
February 9, 2018
Psh. You know what this is.
Annihilation
February 23, 2018
Based on a novel, this sci-fi thriller is about a biologist (Natalie Portman) journeying into the unknown.
The 15:17 to Paris
February 9, 2018
Directed by Clint Eastwood, the film follows the true story of three American heroes who stopped a terrorist plot on a Paris-bound train. The Americans, Spencer Stone, Anthony Sadler, and Alek Skarlatos will actually star in the film as themselves.
March
A Wrinkle in Time
March 9, 2017
The classic bestselling children's book has become a sweeping, magical film starring Oprah, Chris Pine, and many other stellar actors.
Pacific Rim: Uprising
March 23,2018
A new generation of Jaeger pilots fight against new Kaiju.
Ready Player One
March 30, 2018
One of the most anticipated movies of 2018, the film adaptation of the best selling book is full of 80s references as well as great effects from the likes of Spielberg.
Tomb Raider
March 16, 2018
The world-renown video games series gets another film, this time dealing with Lara Croft's backstory.
Isle of Dogs
March 23, 2018
After a dog epidemic threatens Megasaki City, all puppers and doggos are exiled. An little boy visits the isle of dogs in a desperate attempt to find his good boy.
Death Wish
March 2, 2018
This soft reboot of a classic action franchise is being brought to life by Bruce Willis.
April
New Mutants
April 13, 2018
This new installment of X-Men has a horror element. Government officials try to control the new mutants, who may end up being too much to handle.
A Quiet Place
April 6, 2018
If you make a noise, any at all, they'll find you in this new horror movie.
Rampage
April 20, 2018
Ah-yup. A super obscure video game from the 80s is now a very serious action flick starring the Rock. Wow.
The Miracle Season
April 13, 2018
Remember all those 90s sports movies that were so popular? They made a new one. This time with a bunch of girls and Helen Hunt.
May
Avengers: Infinity War
May 4, 2018
If you're going to see only one film in 2018, it's probably going to be this Marvel mash-up movie 20 years in the making.
Solo: A Star Wars Story
May 28, 2018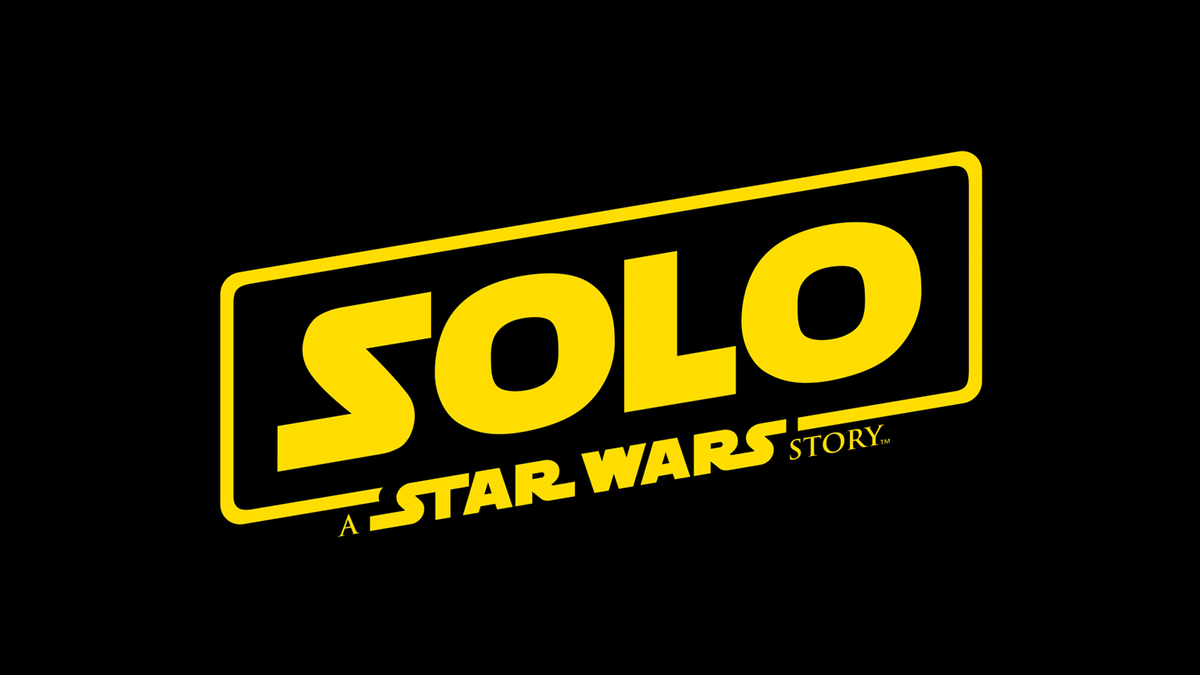 [Trailer not yet released.]
Reports of this production have made it seem like bantha poodoo so far, but we'll see if this side-quest Solo story can punch it.
Slender Man
May 18, 2018
[Trailer not yet released.]
Based on the online meme from creepypasta, the horror film tells the tale of a tall thin figure who steals children.
June
Untitled Deadpool Sequel
June 1, 2018
(We hope this is actually the name.) This R-rated superhero brought audiences to their seats with his debut movie, and this sequel is likely to bring even more people. Just … don't bring your kids this time, okay?
Incredibles 2
June 15, 2018
Disney and Pixar's super-interesting superhero family is back! Since the first one is so critically acclaimed and loved by fans ("No capes!"), we're hoping that this one will pack a similar punch.
Jurassic World: Fallen Kingdom
June 22, 2018
The soft reboot of this franchise made a ton of money, so of course they needed to do a sequel. This one involves the island being threatened with a potential volcanic explosion.
Ocean's 8
June 8, 2018
This female-lead version of the classic heist movie franchise might steal your heart. Or your time. Too soon to say.
July
Alita: Battle Angel
July 20, 2018
With so few original ideas on this list of 2018 movies, Alita, based only on a lesser-known manga, sure is a unique bean. A scrapped AI is rescued in this sci-fi world that blends CGI and live-action.
Ant-Man and the Wasp
July 6, 2018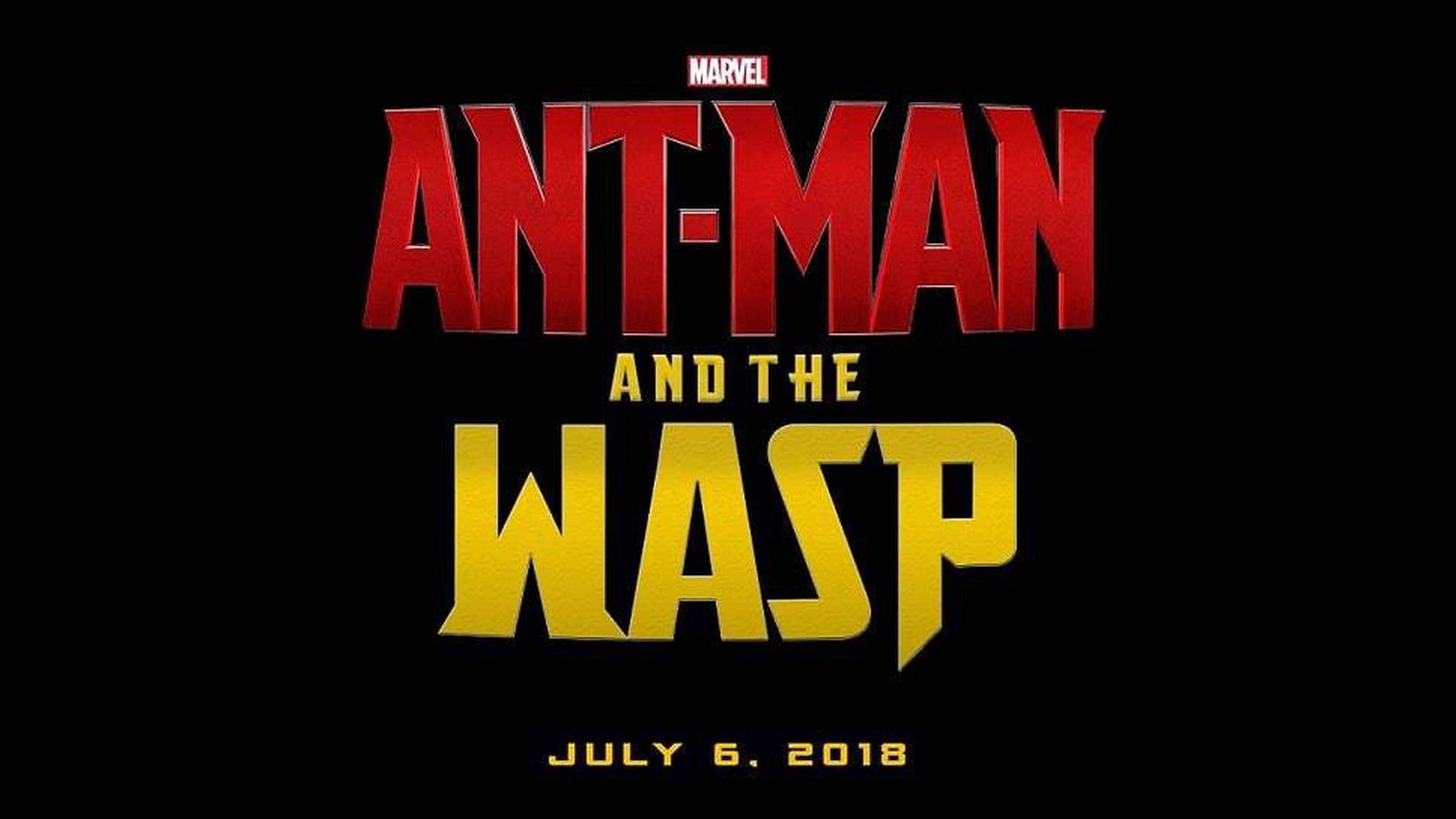 [Trailer not yet released.]
Two of the favorite tiny characters in the Marvel universe team up in this film. Will Marvel movies continue to perform after Infinity War?
The Purge: The Island
July 4, 2018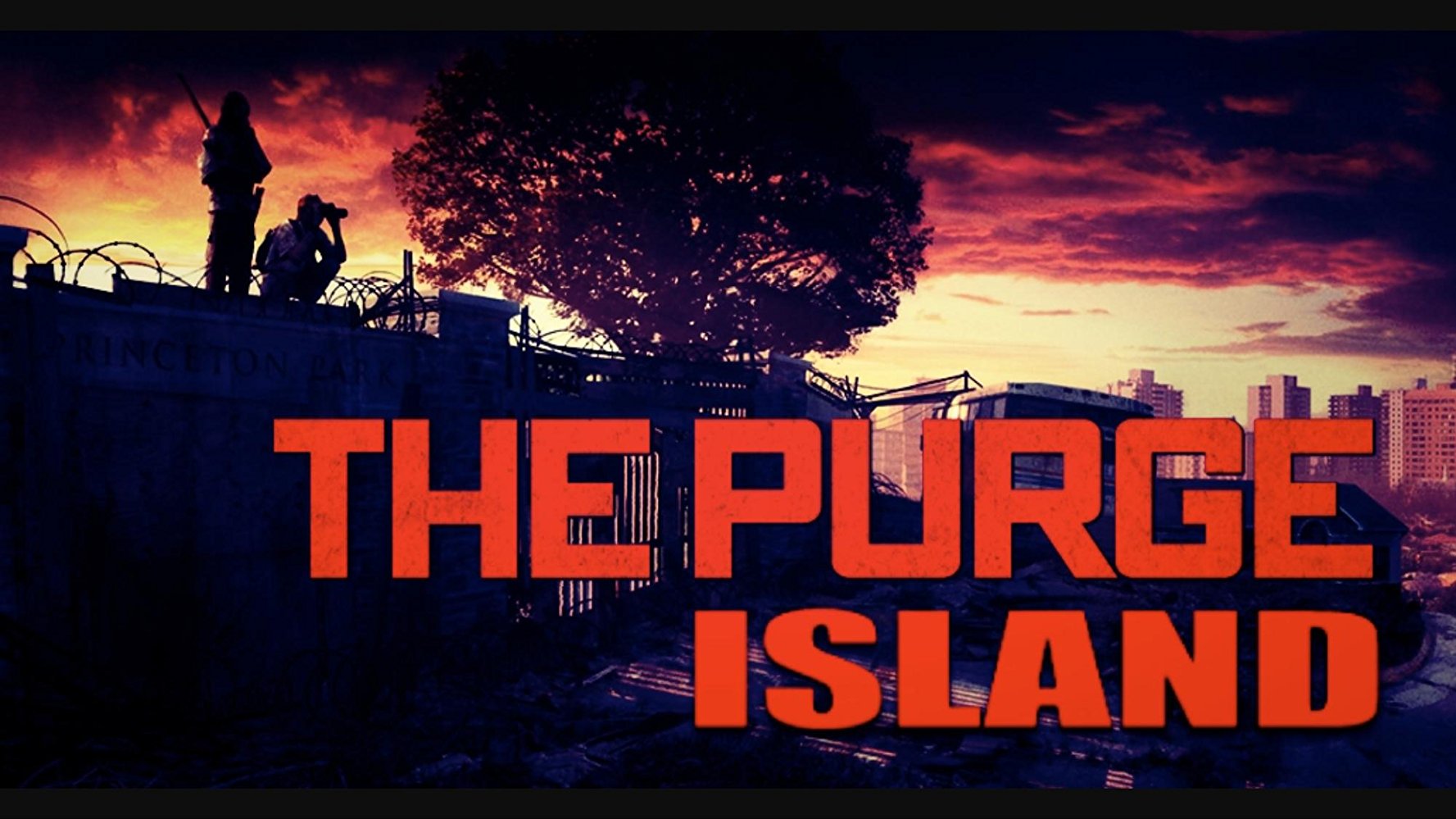 [Trailer not yet released.]
This is a prequel to the dystopian series, and tells the origin story of the the concept of the yearly purge events.
M:I 6 – Mission Impossible
July 27, 2018
[Trailer not yet released.]
Tom Cruise is getting old but is apparently too legit to quit.
Hotel Transylvania 3: Summer Vacation
July 13, 2018
This series is a hit with families and this time the spooky characters are going on a monster cruise.
August
The Predator
August 3, 2018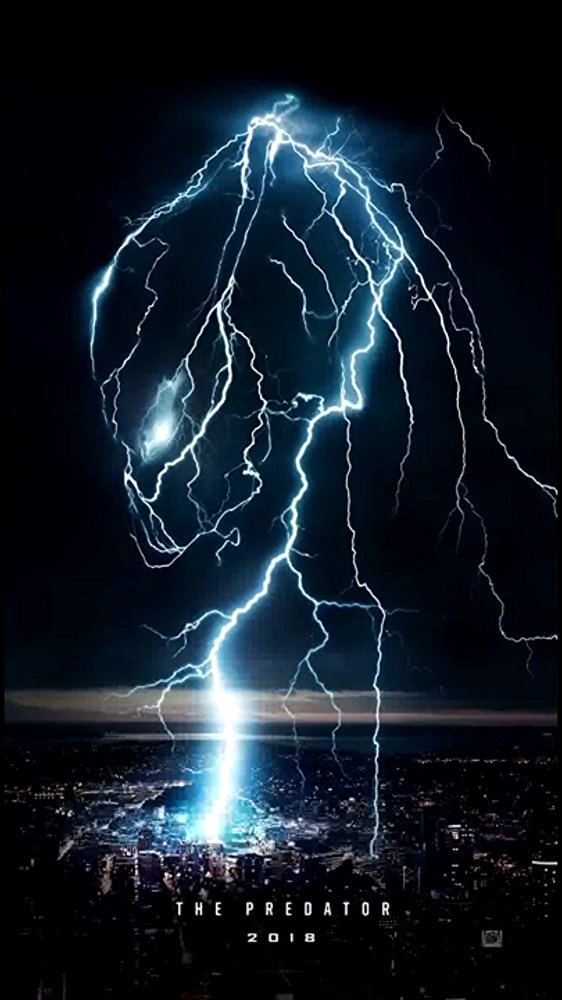 [Trailer not yet released.]
This soft reboot involves much of the same storyline of the first – a group of men are stranded in a jungle with something hunting them.
Barbie
August 8, 2018
[Trailer not yet released.]
Not much yet is know about the live-action Barbie movie based on the famous toy line, not even the main star. It is rumored to be Anne Hathaway, who gets kicked out of Barbieland for being "not perfect enough."
The Equalizer 2
August 10, 2018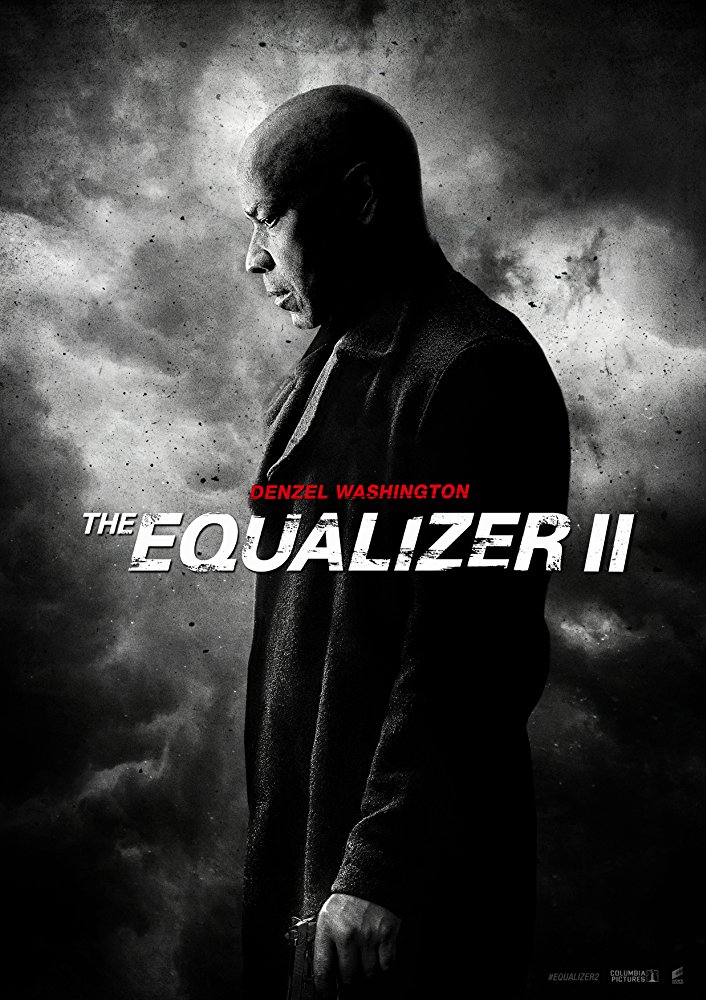 [Trailer not yet released.]
Denzel Washington stars in the sequel to the 2014 action film.
September
Robin Hood
September 21, 2018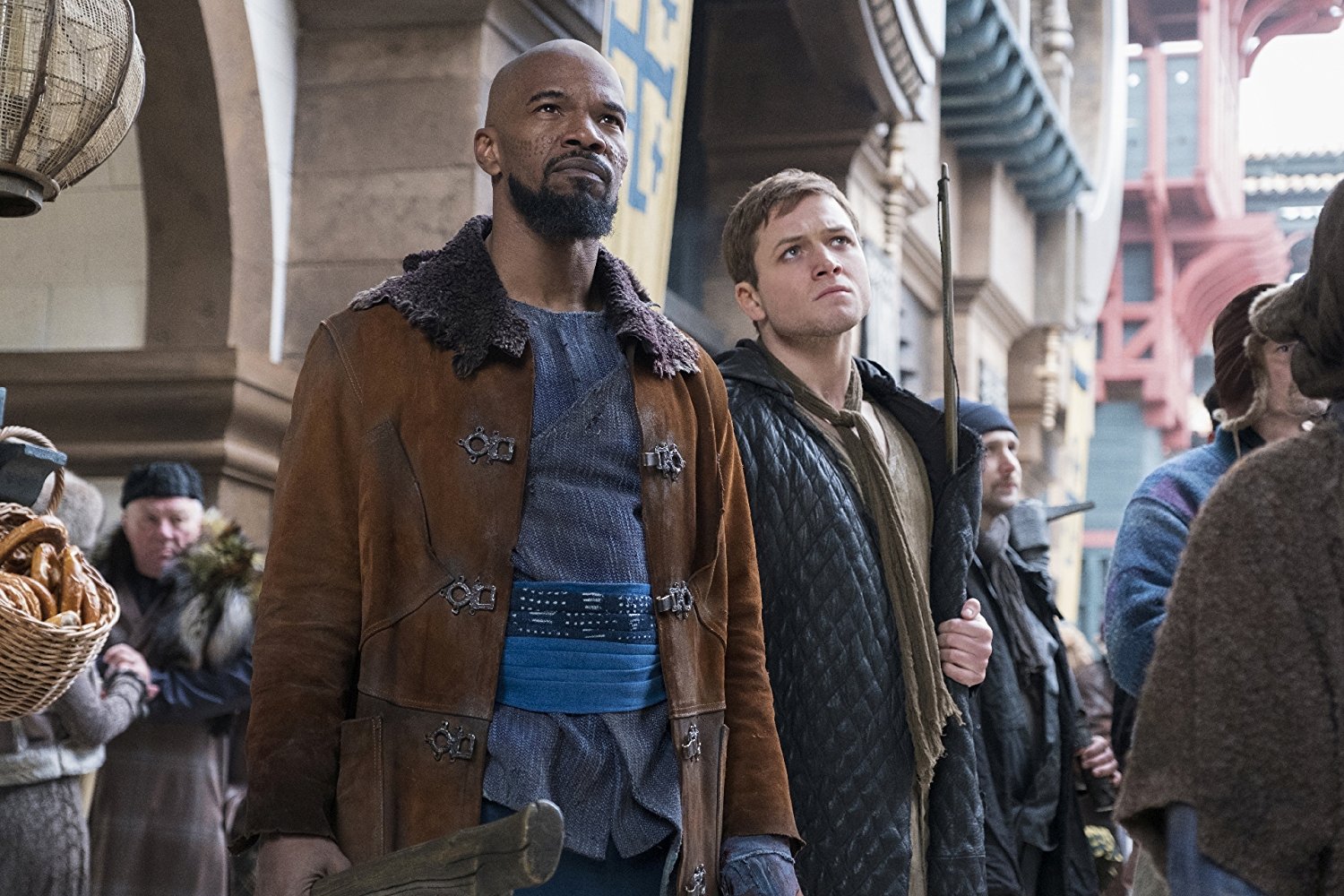 [Trailer not yet released.]
Pitched on IMDB as a "gritty take on the classic Robin Hood story," this version features Taron Egerton.
October
The Jungle Book
October 19, 2018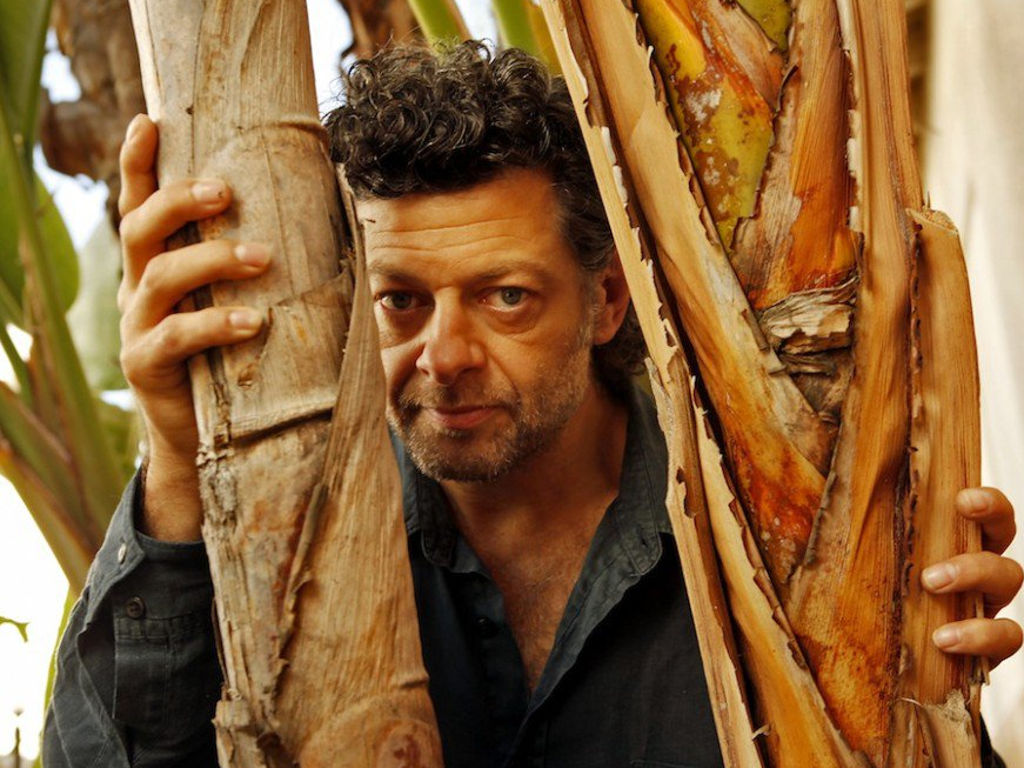 [Trailer not yet released.]
Yes, another Jungle Book. This time it's not going to be a Disney version, but based on the original books now in the public domain. It will star Andy Serkis, Christian Bale, Cate Blanchett, and Benedict Cumberbatch.
November
X-Men: Dark Phoenix
November 2, 2018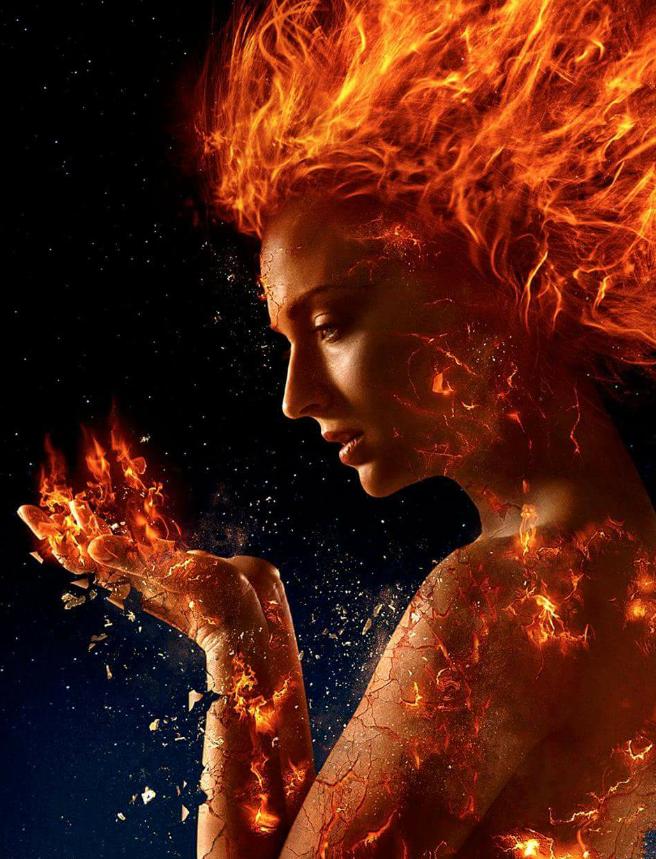 [Trailer not yet released.]
One of the most beloved comic-book arcs in history is now one of the most anticipated movies of 2018.
Fantastic Beasts: The Crimes of Grindelwald
November 16, 2018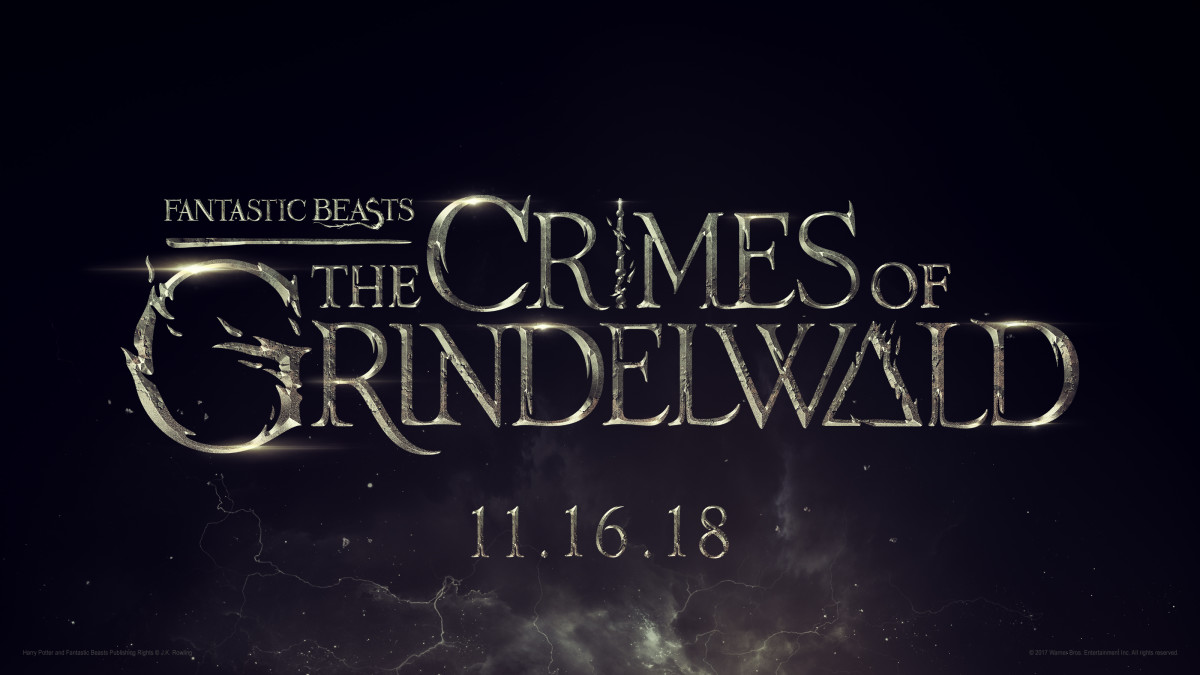 [Trailer not yet released.]
Despite fans complaining vehemently about the casting of Johnny Depp, Grindelwald will still hit theaters in November.
Ralph Breaks the Internet: Wreck-It Ralph 2
November 21, 2018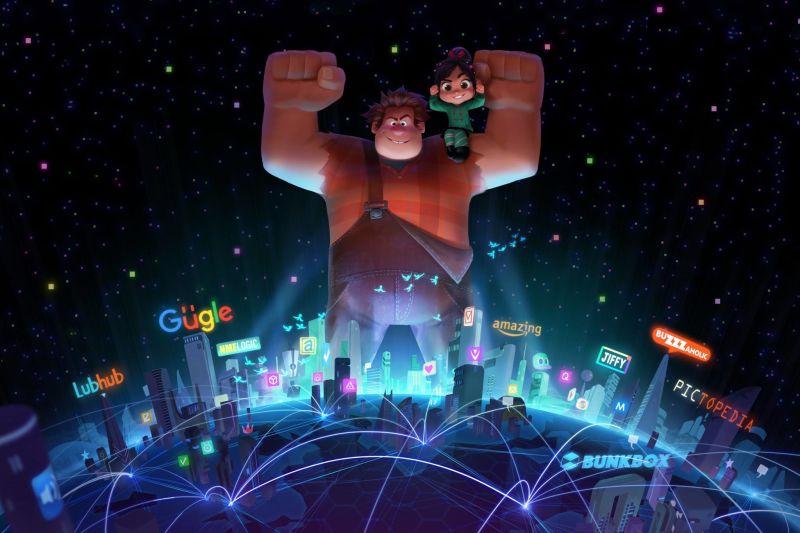 [Trailer not yet released.]
We'll expect lots of Nintendo references and quite a bit of social commentary.
How the Grinch Stole Christmas
November 9, 2018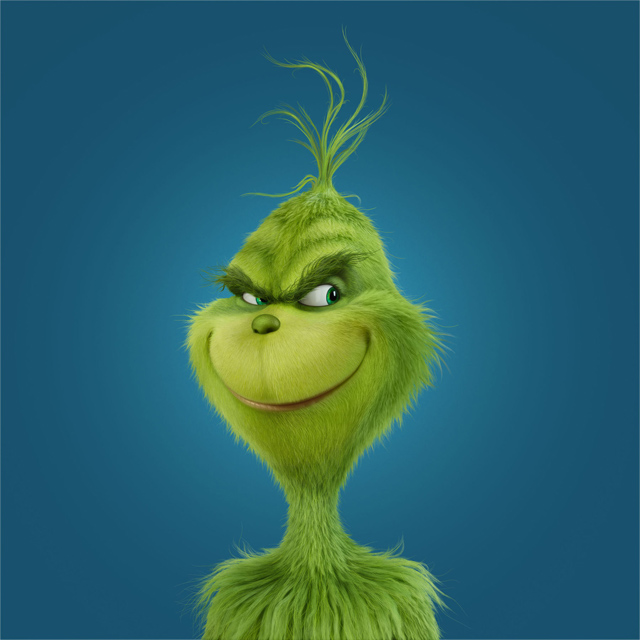 [Trailer not yet released.]
Benedict Cumberbatch voices the Grinch in this animated version of the classic Dr. Seuss tale. Will it resemble the original or the Jim Carrey version more?
The Nutcracker and the Four Realms
November 2, 2018
The classic ballet is being brought to life by Disney in a live-action feature reminiscent of Alice in Wonderland.
December
Aquaman
December 21, 2018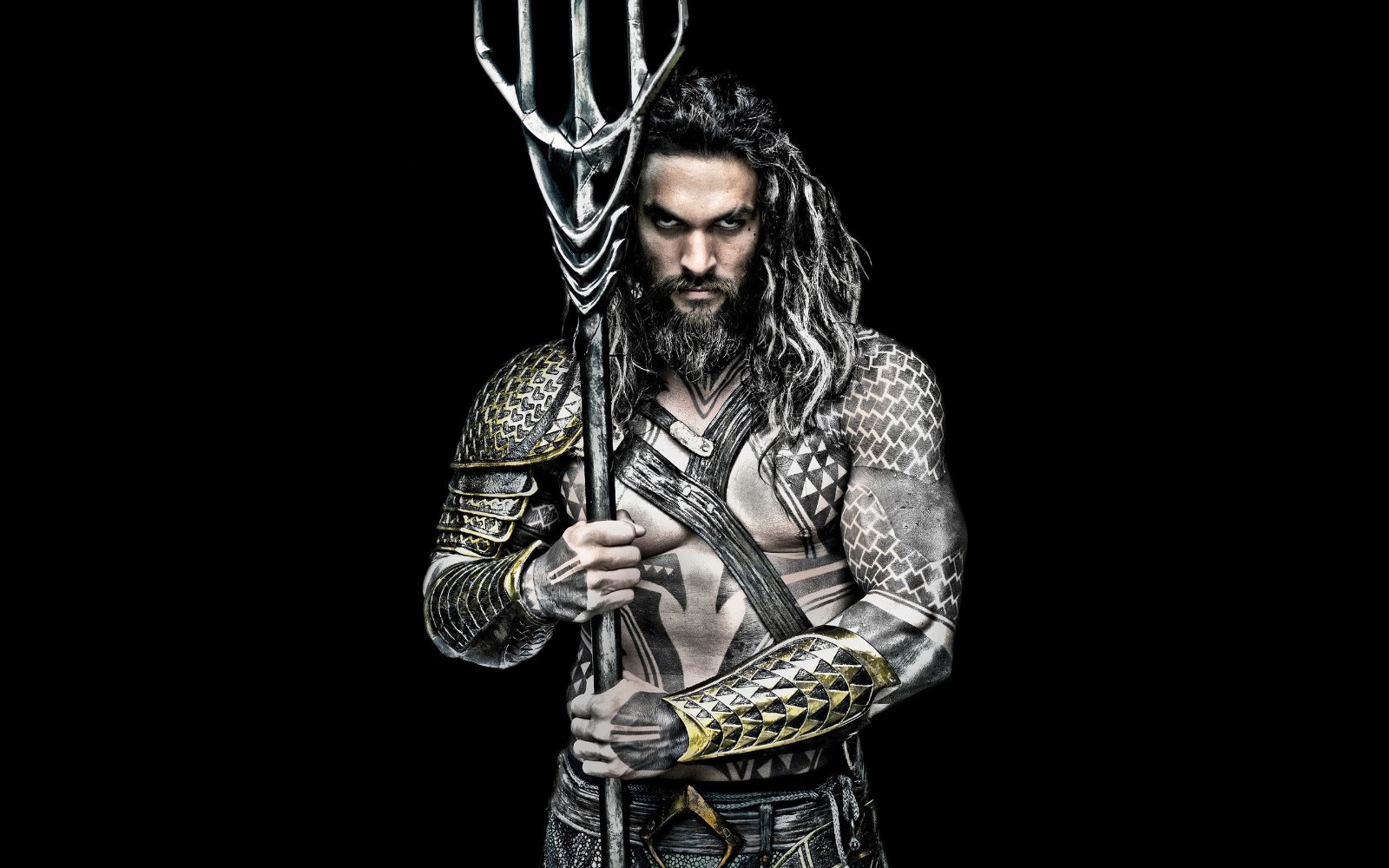 [Trailer not yet released.]
Wonder Woman proved that not everything with DC is terrible, and Jason Momoa is likely going to make the most-frequenly-made-fun-of superhero character fun.
Mary Poppins Returns
December 25, 2018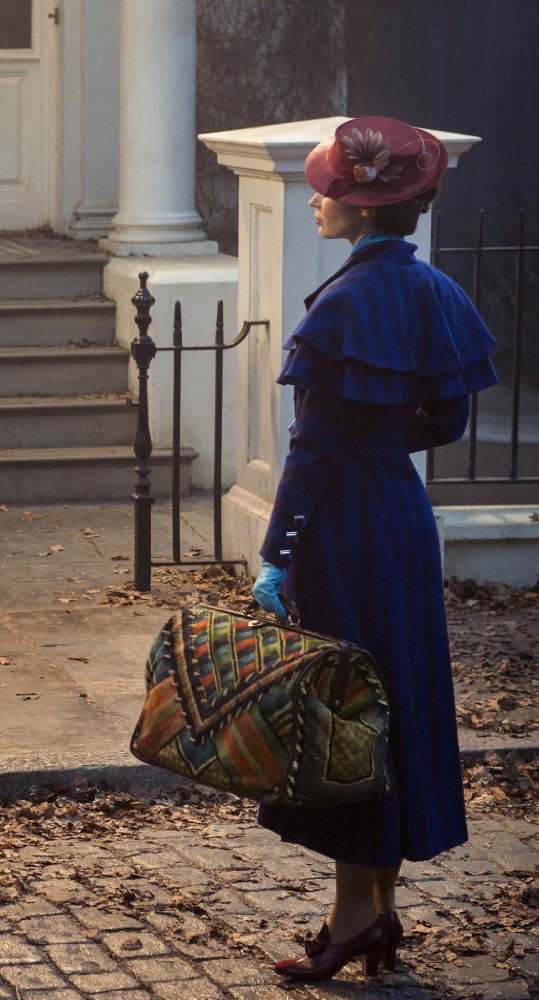 [Trailer not yet released.]
After the apology note that was Saving Mr. Banks, it's hard to say if this new film will retread old steps or if it will pay more homage to P.L. Travers's original works.
Bohemian Rhapsody
December 25, 2018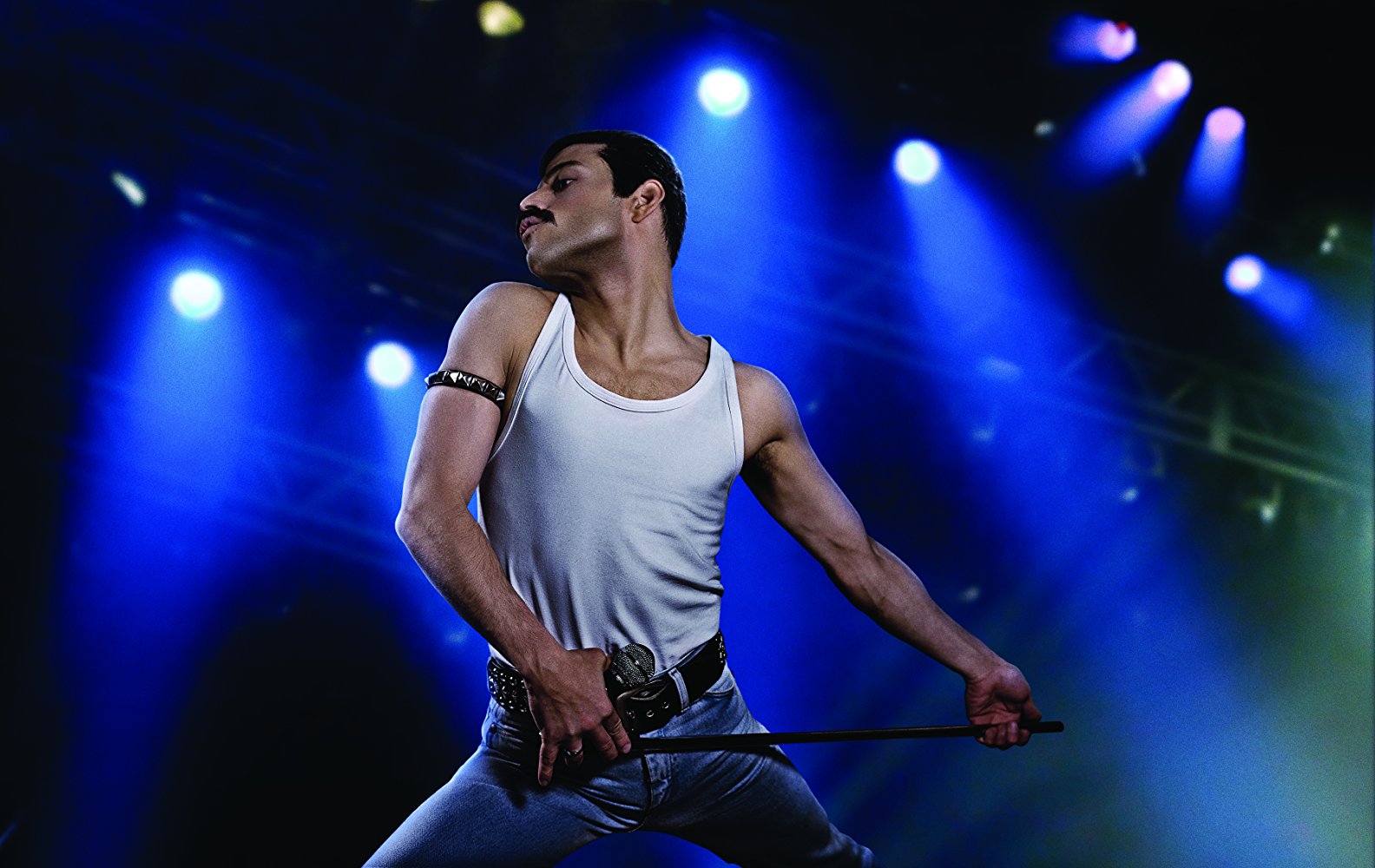 [Trailer not yet released.]
Freddie Mercury and the band Queen changed a lot of lives during the AIDS crisis, and this film tells that story.
Spider-Man: Into the Spider-Verse
December 14, 2018
The popular Miles Morales character appears in this animated film.
So that's our list of movies to look out for in 2018. Did we forget one you're excited about? Let us know!