Video games are sometimes a completely immersive experience. Some games have original soundtracks, many of which are iconic. Others license music from elsewhere. We don't care which option a developer chooses, as long as it perfectly complements the game they have put together. The following are nine games that collected some of the best songs for licensed soundtracks.
Guitar Hero, Rock Band, DJ Hero, etc.
Our Pick: Intergalactic vs Rapture (DJ Hero)
Let's get this one out of the way. It's almost unfair to include these games on the list since their entire premise is to play an instrument along with the notes of licensed music; but what a collection of songs there were! Though not the pioneers of rhythm-based gaming, Harmonix completely revamped the genre with their iconic user interface and plastic accessories. It's challenging to find bands that haven't had a song in a Rock Band or Guitar Hero game. The series even had band-specific spin-offs such as The Beatles: Rock Band and Guitar Hero: Aerosmith.
Tony Hawk's Pro Skater 2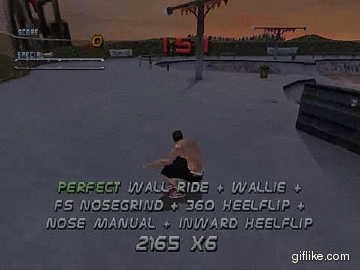 Our Pick: You – Bad Religion
While the first Tony Hawk's Pro Skater featured an excellent arrangement of songs, it was the popularity of that game that allowed Activision and Neversoft to secure the rights to use music from even bigger names in the sequel. Tracks included "Guerilla Radio" by Rage Against the Machine, "Bring the Noise" by Public Enemy and Anthrax, "When Worlds Collide" by Powerman 5000, "Blood Brothers" by Papa Roach, "Subculture" by Styles of Beyond, "Pin the Tail on the Donkey" by Naughty by Nature and, of course, "You" by Bad Religion among others.
Grand Theft Auto: San Andreas
Our Pick: Deep Cover – Dr. Dre Featuring Snoop Dogg [EXPLICIT LYRICS]
Any game in the Grand Theft Auto series would be a great fit for this list. However, there was something special and magical about doing a drive-by shooting in a lowrider with hydraulics while blasting the hottest hip-hop music from 1992. If Radio Los Santos, with Dr. Dre, Too $hort, 2Pac and N.W.A wasn't reason enough for San Andreas to make this list, the other radio stations are just as impressive. You can hit unique stunt jumps while blasting Guns N Roses, cruise the open road while listening to "Free Bird" and also for some reason there was a dance sequence over Kool & The Gang's "Hollywood Swinging."
NBA 2K14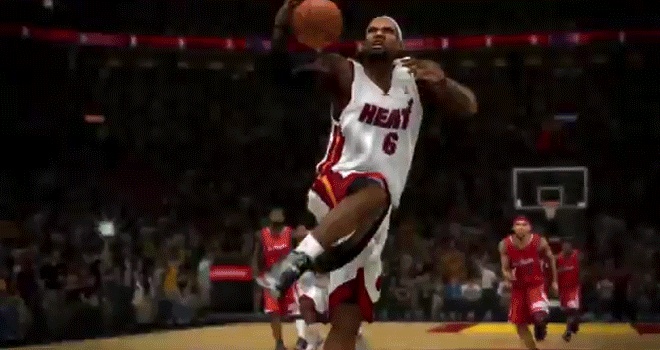 Our Pick: Hate Me Now – Nas [EXPLICIT LYRICS]
For NBA 2K14, LeBron James was not only the cover athlete, he was given the role of soundtrack curator. Say what you will about him as a player, but it turns out the superstar has very good taste in music! Included in the soundtrack are some of the biggest Billboard hits from the time the game was released – "Blurred Lines" by Robin Thicke, "Get Lucky" by Daft Punk – future hip-hop legends such as Drake, Kendrick Lamar and Big K.R.I.T. and undeniably classic rap songs such as "Hate Me Now" by Nas and "The Ruler's Back" by Jay-Z.
Def Jam Vendetta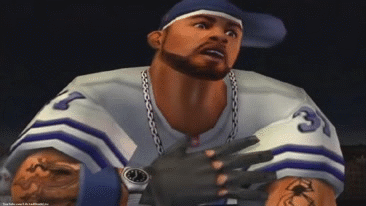 Our Pick: Intro – DMX [EXPLICIT LYRICS]
Many classic titles were released under the EA Sports BIG brand but no one would have thought a wrestling game starring rap artists would be remotely good, let alone a "blazin'" success! The soundtrack to which you could beat the ever-loving crap out of your opponent featured songs from many of the artists who were also playable characters such as DMX, Redman, Method Man, N.O.R.E, Keith Murray and Joe Budden. Not only did the music create the energy, but it was a brilliant, strategic way for Def Jam itself to showcase its talent.
Gran Turismo 3: A-Spec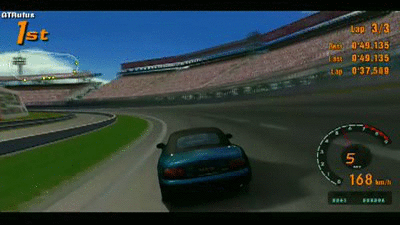 Our Pick: Dogg's Turismo 3 – Snoop Dogg
Upon release Gran Turismo 3 was one of the best-reviewed racing games in history, taking the award-winning franchise from the PlayStation to the PlayStation 2 for the first time. Among its many highlights was its soundtrack, covering nearly every genre of music, ensuring that any player will have a theme song for blowing their opponents' doors in. Selections included classic rock with Jimi Hendrix's "Stone Free," alternative rock with Goldfinger's cover of "99 Red Balloons," nu-metal with Papa Roach's "Never Enough" and the game even featured an original hip-hop song by Snoop Dogg with the subtle and clever name "Dogg's Turismo 3."
Crazy Taxi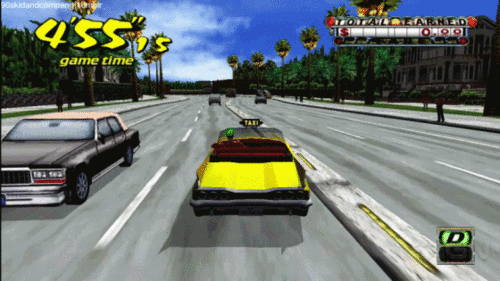 Our Pick: All I Want – The Offspring
Although the Dreamcast was never the commercial success Sega had hoped for, it was home to many classic and memorable titles. Among these was Crazy Taxi, which took the incredibly dry concept of chauffeuring ungrateful jerks and turned it into a wacky, stunt-based racing title. If the gameplay wasn't exciting enough, it was complemented by music from two of the greatest punk banks ever: Bad Religion and The Offspring. Although digital ports of the game do not include its original soundtrack, its Dreamcast and PlayStation 2 versions will always be remembered with acclaim! Speaking of Acclaim…
Dave Mirra's Freestyle BMX 2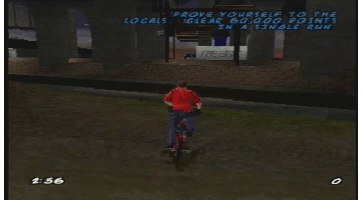 Our Pick: Makes No Difference – Sum 41
Unlike the other extreme sports games that were created to cash in on the success of Tony Hawk's Pro Skater, the Dave Mirra's Freestyle BMX series from Acclaim was quite well-received and quite good. The second game in the series had a particularly notable soundtrack. Although the total number of songs did not compare to a Tony Hawk title, it still boasted appearances from Black Sabbath, Sum 41, Gangstarr and Sublime among others. The series was quickly ruined with BMX XXX and any hope for its return was dashed with the untimely passing of Dave Mirra himself.
50 Cent: Bulletproof
Our Pick: I Warned You – 50 Cent [EXPLICIT LYRICS]
50 Cent: Bulletproof is not a particularly good game. It's a Max Payne clone that is mediocre at best. However, it was released in 2005 when 50 Cent was the most popular rapper in the world. The game included a considerable number of songs from 50 Cent and his G-Unit crew. In addition to songs from their albums, the game also contained reworked versions of a few mixtape tracks which were exclusive to the game. This resulted in the title selling very well, quickly becoming a Greatest Hit for the PlayStation 2 and earning itself a sequel, 50 Cent: Blood on the Sand.
What is your favorite licensed soundtrack in a video game? Be sure to comment angrily and blame me for excluding it from the article.