Yesterday, Sony unveiled the PlayStation Classic, a new plug-and-play console featuring 20 "genre-defining" games from the original PlayStation. So far, it has only announced the titles of five games:
Final Fantasy VII
Jumping Flash!
Ridge Racer R4
Tekken 3
Wild ARMs
This leaves us nerds to speculate what other fifteen might be included. Based on our research – which was playing a buttload of PlayStation in the late 90s – these are our predictions for the PlayStation Classic.
Castlevania: Symphony of the Night
Sony said the PlayStation Classic would feature 20 "genre-defining" games. Castlevania: Symphony of the Night is, for many, the greatest Metroidvania style game and the pinnacle of the Castlevania series. This is because it gave players more of an opportunity to explore the castle, level up and discover secrets, such as the upside-down castle which effectively doubles the amount of content in the game. Coincidentally, with today's announcement of the PlayStation Classic, there was also a strong rumor of Symphony of the Night being re-released for PlayStation 4.
Crash Bandicoot 2: Cortex Strikes Back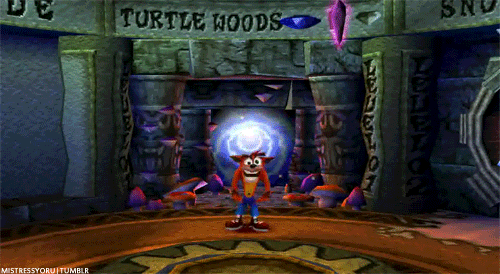 With last year's release of Crash Bandicoot: The N.Sane Trilogy, the Crash Bandicoot series has found a second life. With that release, gamers are finally starting to admit the original title was very unforgiving and its sequel was better in every way. Crash 2 adds the ability for Crash to slide and it introduces crystal collecting to the series. Also we would be remiss not to mention jetpacks and riding on baby polar bears. The PlayStation Classic would be at a loss without its original unofficial mascot on his best adventure.
Final Fantasy Tactics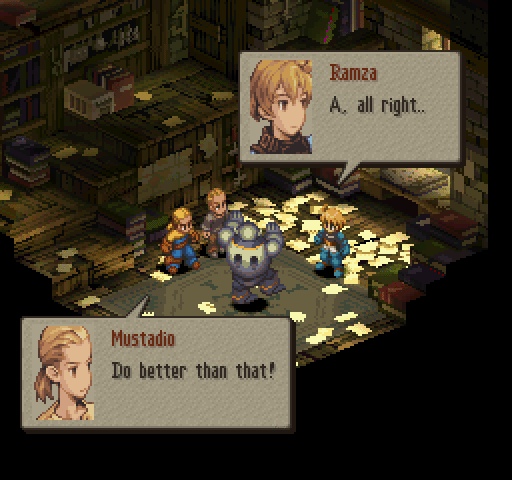 As much as we would all love the PlayStation Classic to include the three core Final Fantasy games that debuted on the original PlayStation, it seems unlikely. However, there was one well-received spin-off with a completely different battle system that could give the PlayStation Classic a much-needed strategy title. Set in the Kingdom of Ivalice – a universe that would not appear in a mainline Final Fantasy title until FFXII – Final Fantasy Tactics finds players navigating three-dimensional, isometric battlefields with a variety of customizable character classes. For longtime fans of the series, Tactics feels more like a spiritual Final Fantasy title than the last several core entries.
Gran Turismo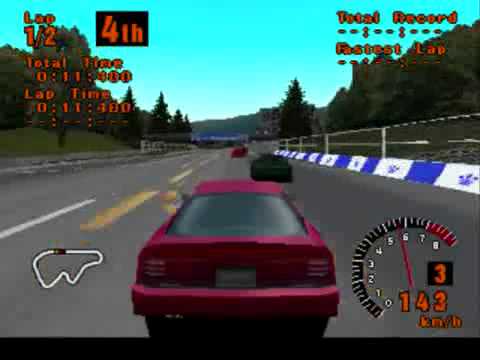 The Gran Turismo series is one of the highest-selling franchises in video game history and not just in the racing genre. The first title is also the best-selling game for the PlayStation (though it was the sequel that featured "Dragula" on the soundtrack). Truly Gran Turismo is one of Sony's crowning achievements. With an original system for purchasing in-game vehicles, groundbreaking A.I. and a selection of cars that competing franchises took years to match, it only makes sense that Sony would include the title on its PlayStation Classic.
Hot Shots Golf
Hot Shots Golf is also known as Everybody's Golf outside of North America. While other companies such as EA Sports would strive to make a realistic golf simulator, Sony chose to make a caricature of that with bizarre character models and unconventional gameplay. The result gave the game more accessibility and popularity, ensuring a series of sequels. This approach, arguably influenced by NBA Jam has been used more recently with pseudo-sports games like Golf Story and Pyre and, less recently, a game that will appear later in this list.
Medievil
MediEvil is another Sony-owned property. Players assume the role of Sir Daniel, an undead knight, who never rose to the level of prominence enjoyed by other unofficial PlayStation mascots. MediEvil, however, carried with it much darker themes. In fact, the plot revolves around Sir Daniel recovering the souls of his fallen allies. While the subject matter and the setting are quite dark throughout, the humorous undertones give the game a personality. With a remake in the works, there is no better time for Sony to give exposure to the original.
Metal Gear Solid

The Metal Gear series and its creator Hideo Kojima, have a loyal fanbase due in no small way to the impact of Metal Gear Solid. While the title is a stealth action game at its core, the story is leagues beyond that of other games in the genre. Featuring Solid Snake – who is heavily based on Kurt Russell's character in Escape from New York — as well as memorable supporting characters, an iconic codec screen and even one particular guy who can read your memory card and comment on the other games you play.
Parappa the Rapper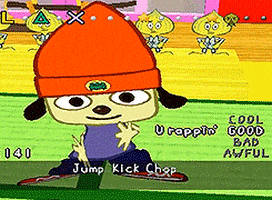 With Parappa's appearance in PlayStation Allstars Battle Royale, the gamers of the 2010s are probably aware of Parappa the Rapper, but only a small percentage of them may have actually played the original game. Entirely rhythm-based, you play press buttons that correspond with dance moves for a dog made out of paper. It is a very simple concept that is still used today, but the game is quite challenging. Parappa the Rapper may not hold up as well in a post-Guitar Hero landscape, but it is a PlayStation essential with a lot of heart and a very interesting art style. Then again, maybe it's all in the mind…
Resident Evil
The original Resident Evil was full of cheesy dialogue and clunky tank controls, but it was atmospheric and immersive enough to launch the biggest franchise in survival-horror gaming. Whether or not you play the game while eating a Jill Sandwich, you'll find yourself making difficult decisions such as choosing your character and deciding when to conserve your ammo. Whether you play as Jill Valentine or Chris Redfield, you'll explore a frightening mansion and uncover the secrets of the Umbrella Corporation experiments. With a remake of Resident Evil 2 coming in 2019, it only makes sense for Sony to give everyone yet another chance to experience the original.
Silent Hill
Sony already announced the PlayStation Classic will have both Final Fantasy VII and Wild Arms. With two turn-based RPGs, it is not unreasonable to think it may also have two survival-horror titles. Silent Hill shares many of its gameplay elements with Resident Evil, but it adds a level of psychological terror. Players explore the small, desolate town of Silent Hill, but the town changes on a moment's notice. When this happens, Harry's radio generates static as enemies approach. To this day, if a radio station starts to fade out on a foggy night I get PTSD from playing Silent Hill. It's time to scar another generation of gamers for life!
Spyro the Dragon
Although Crash Bandicoot made a name for himself early on in the life of the PlayStation, Spyro the Dragon would charge his way onto the scene two years later. The purple dragon, who will soon return in Spyro Reignited Trilogy, spends his time rescue his frozen dragon brethren on a quest to defeat Gnasty Gnort. While both platformers, Spyro had more open level design than Crash, making the series more akin to Super Mario 64. Also, the game is supported by a memorable soundtrack from Stewart Copeland of The Police.
Syphon Filter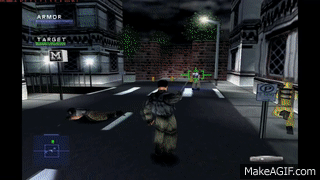 Syphon Filter and its hero Gabe Logan have long lived in the stealth action shadow (pun intended) of Metal Gear and Solid Snake. However, despite its awkward title, Syphon Filter was a very competent series on the original PlayStation with a wide variety of weapons and a surprisingly sophisticated artificial intelligence. Although the second game featured an addicting multiplayer mode, the overall story wasn't as well-received as the first title. Therefore, the first game is the more likely choice for inclusion on the PlayStation Classic.
Tomb Raider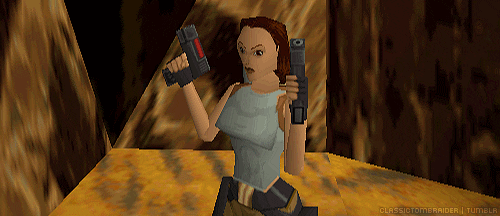 With Metal Gear Solid and Syphon Filter on the list, players need a third-person action title that doesn't require as much sneaking around. One of the best options is Tomb Raider starring Lara Croft who, by the way, used to be older, bustier and much more polygonal. True, Lara is one of the most iconic sex symbols in gaming, but that was far from the extent of her appeal. Tomb Raider blended the perfect balance of action and atmosphere and shifted the fate of developer Eidos. It could be argued that without Tomb Raider, we would have never had Deus Ex or Just Cause.
Tony Hawk's Pro Skater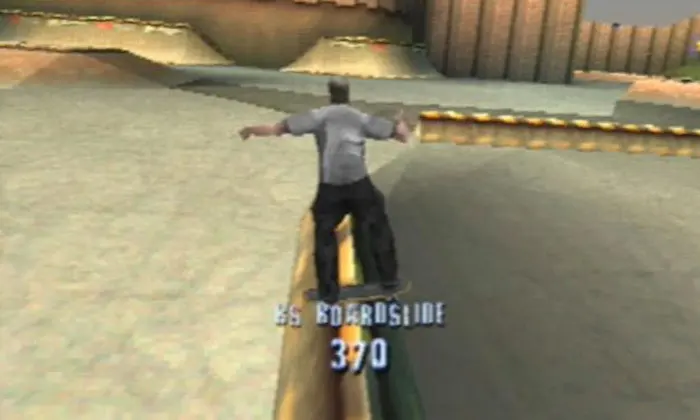 While other skateboarding titles such as Grind Session and Thrasher: Skate and Destroy tried to maintain some semblance of realism, THPS allowed players to hop moving taxis, cross a gorge and take their skills to Roswell. This experience is supported by one of the greatest licensed soundtracks in video game history. Of course, there is always the chance Sony will outright ignore THPS in favor of Cool Boarders, a property which they own. However, THPS had more of an impact on skateboarding than Cool Boarders had on snowboarding so it is clearly the better extreme sports option.
Twisted Metal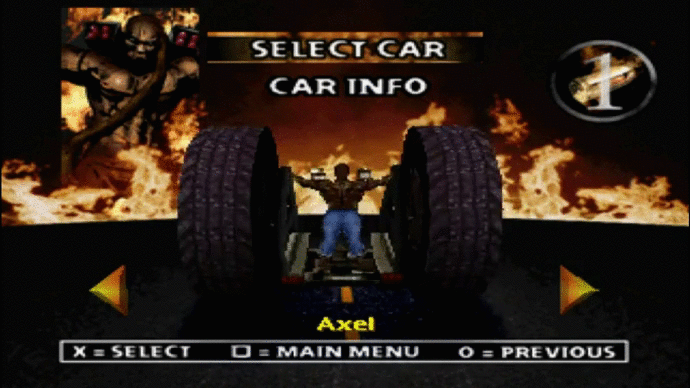 Way before Rocket League the cars we battled with had terrifying clown heads bouncing on top of them. Sweet Tooth and his many, equally self-motivated rivals gathered weapons to defeat one another and have their wishes granted. Twisted Metal effectively redefined the vehicular combat genre, making it a perfect and essential addition to the PlayStation Classic. In addition to Rocket League, the Twisted Metal games inspired such titles as Vigilante 8 and Cel Damage.
Is your favorite PlayStation game on our list? If not, leave a comment! Unless it's Jet Moto. Then you should get better taste.