I have been a big fan of pixel art for years. When you grow up playing video games like Chrono Trigger, Super Mario World, and Final Fantasy VI, you fall in love with the art style. There are lots of modern pixel artists who do amazing interpretations of real life scenes, modern games, and more with just pixels. There's something about the meticulous nature of the art and having to place each bit of color block by tiny block…it's an amazing work of dedication.
So you can imagine how psyched I was to hear that Reddit was running a pixel art experiment, called "Place." You can find it at https://www.reddit.com/r/place/. Basically, they put up a canvas full of white pixels. Every user on Reddit with an account that was created before March 31st, 2017, could change just one of those pixels every five minutes. "Individually you can create something. Together you can create something more," the project's description read. You can imagine how hard it would be to draw something on your own with a five minute delay between each tiny pixel you place. Other subreddits banded together to create amazing works of art. Sometimes communities fought over their "places," sometimes they helped each other out, and the end result is absolutely beautiful.
And of course, we call ourselves PixlParade for crying out loud! Here are some of our favorite things to come parading out of Place!
The final canvas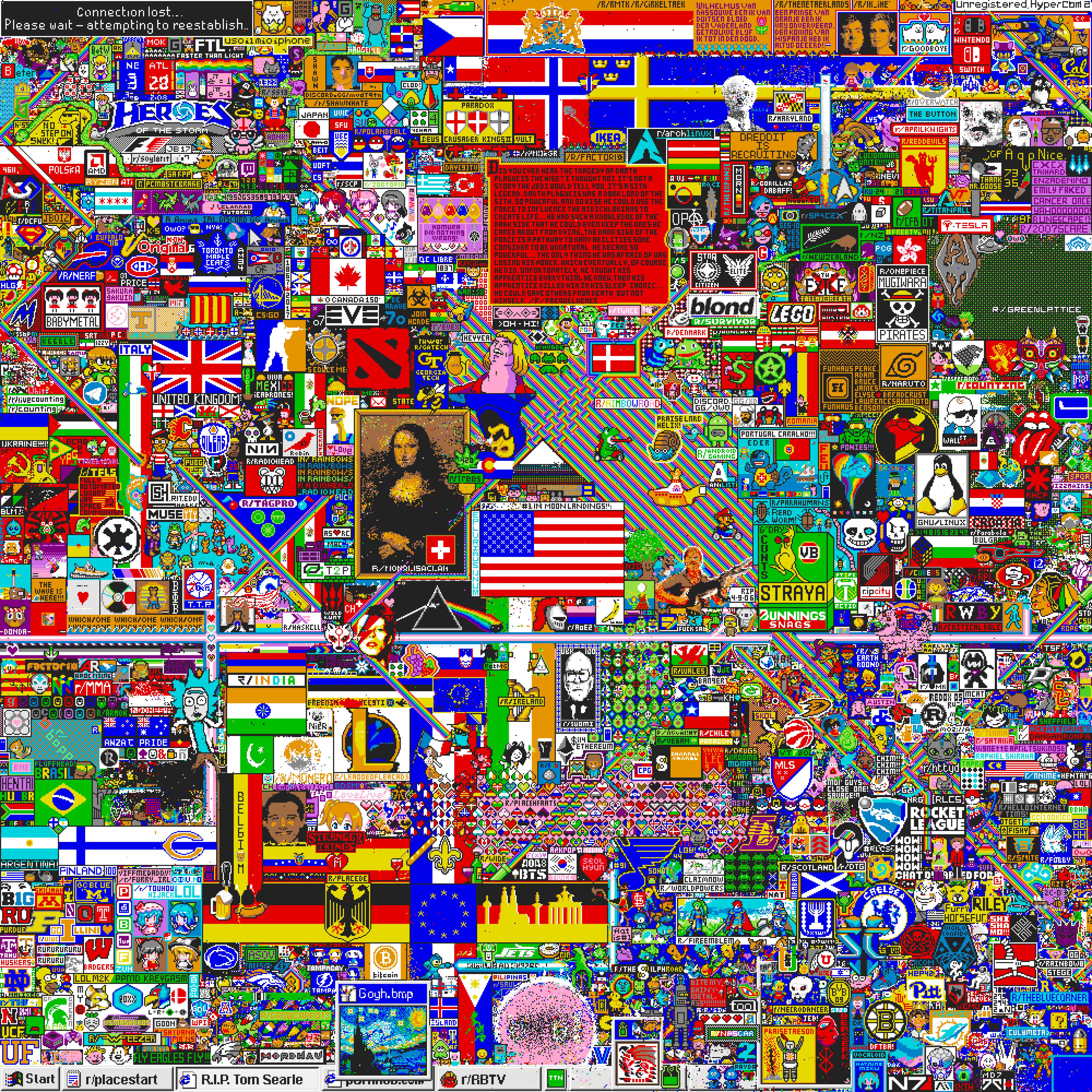 (This high resolution image of /r/place was originally created by /u/SCtester and recreated in a higher resolution by /u/fma965 here)
A gorgeous, printed version of the high resolution canvas (WANT!)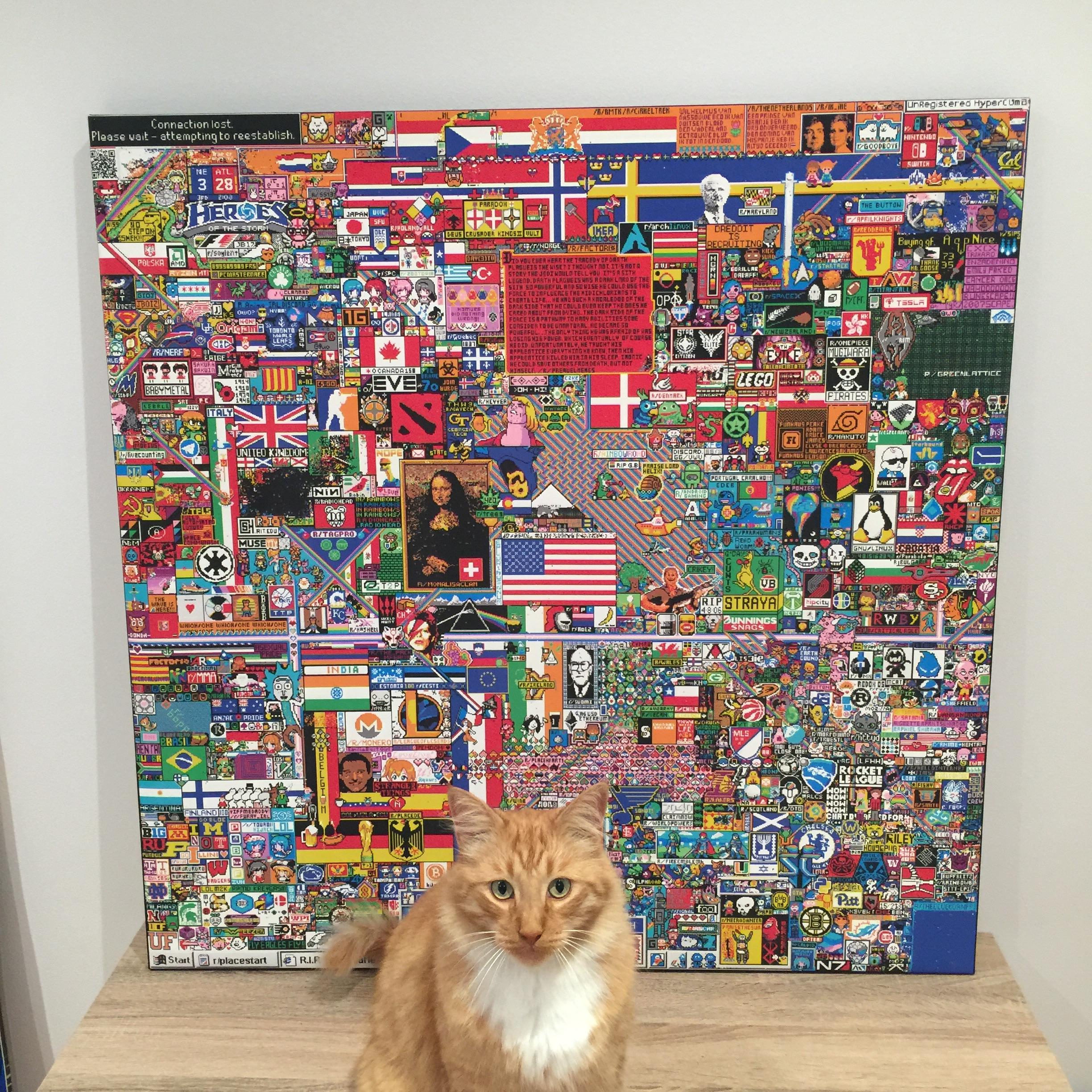 (Owned by the lucky /u/rralyks)
Wondering how r/Place evolved over time? It's fascinating to watch
(Images archived by /u/JetBalsa on Reddit, video created by Gurkengewuerz)
Heatmap of pixel placement in r/Place over time

(Made by redditor /u/jampekka) It looks like the most beautiful super computer waking up from a catnap.
r/Place as a TV show, I'd watch it!
Then Benjamin N. on Youtube took that heatmap and made the opening to an imaginary cyberpunk TV show "Place."

Sometimes the Internet really is awesome.